Lindsay + Matt met in high school at Matt's football state championship party that brought most Birmingham together. It wasn't until 2 years later when they reconnected at DePaul University. At one point, they lived across the street from each other, leading to good times shared with friends, train rides to class together and many dollar beer nights. After college, a solid friendship became a little more when they went on their first date together in July of 2012.
The proposal took place in San Fransisco almost exactly one year before their wedding in early September. San Fransisco is a special place for Lindsay and Matt, and is one of their favorite cities. They were out in the harbor on a sail boat strolling under the Golden Gate Bridge, and while posing for a picture with the bridge in the background, they both committed to being with each other for the rest of their lives. It was simple and romantic, the best way to describe their style.
Lindsay and Matt are the perfect match because, as everyone says in a good relationship, they can completely be themselves. They compliment each other well when it comes to each others strengths and weaknesses and they are always there for each other and  wouldn't have it any other way.
The Detroit Institute of Arts could not have been more special. The murals in the Diego Rivera Court were spectacular and the space is second to none for a wedding venue. Their design was inspired by natural elements that complimented the space well and didn't overwhelm the murals.
"Every detail was perfect and there was not a hiccup. Walking out into the Kresge Court at the Detroit Institute of Arts as Mr. and Mrs. Walters, was very special because it felt like we had won. The support system of our friends and family was an overwhelming feeling, that we will never be able to recreate"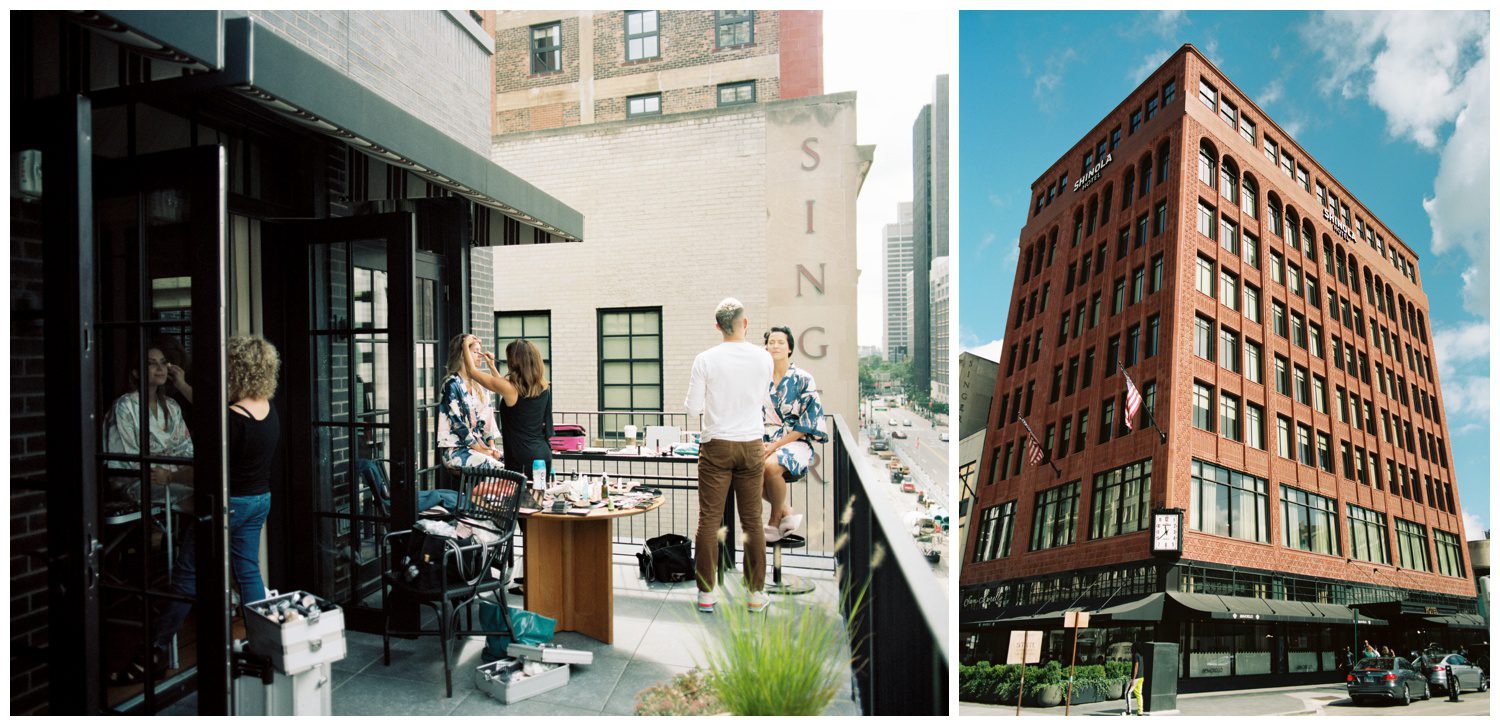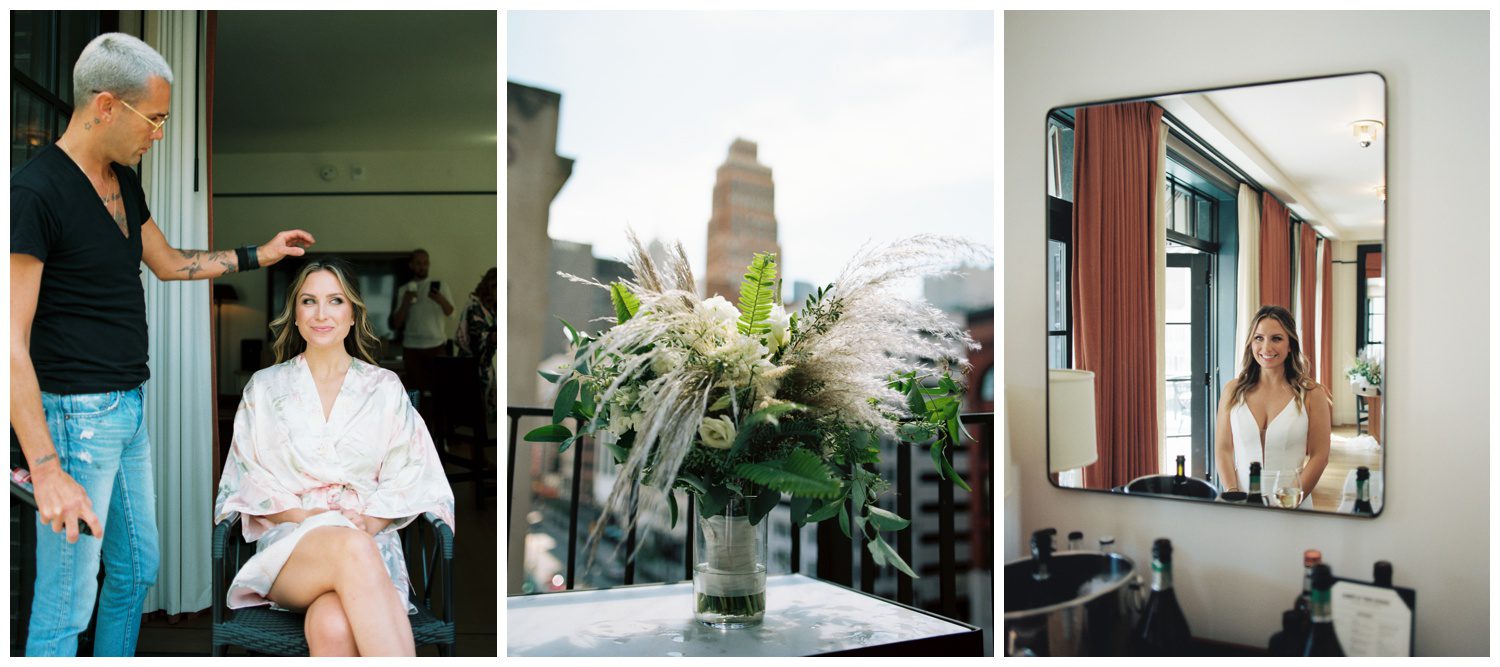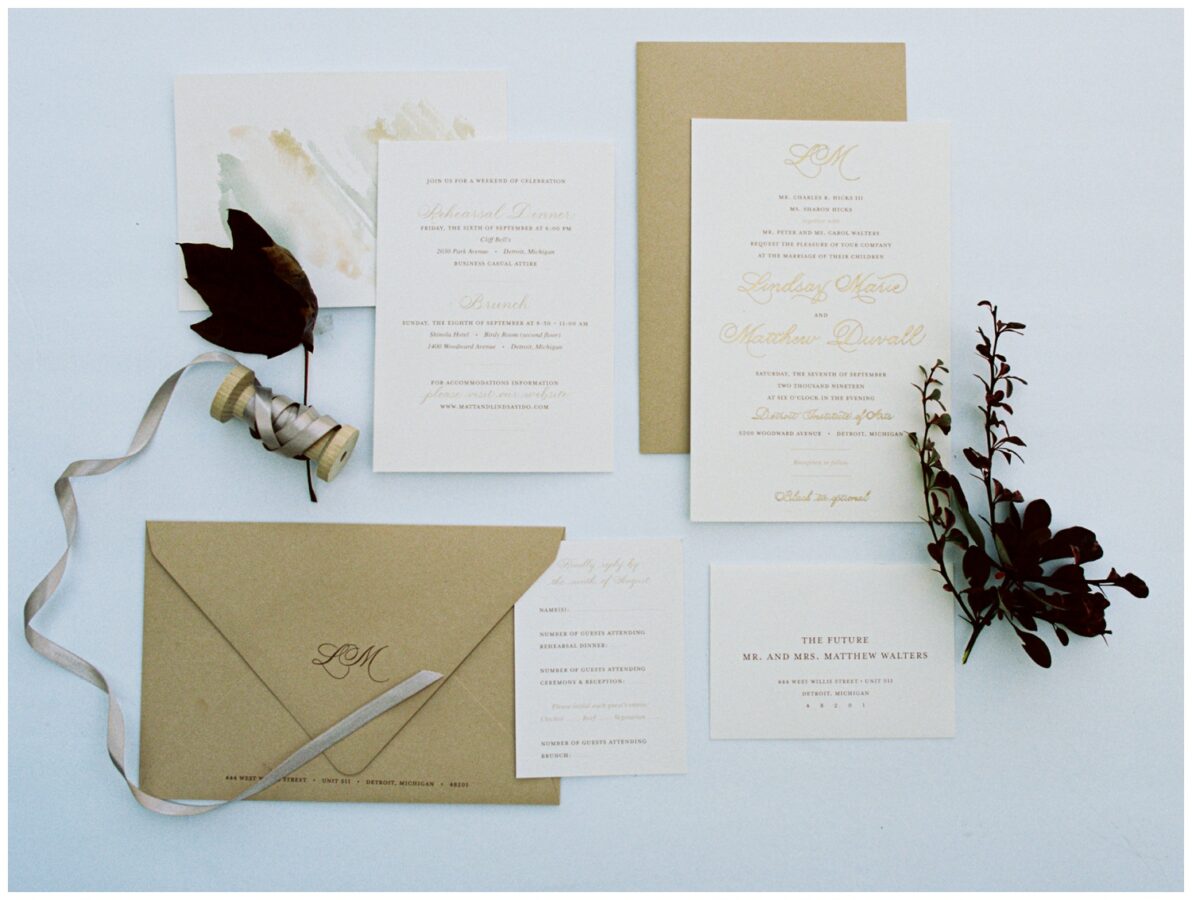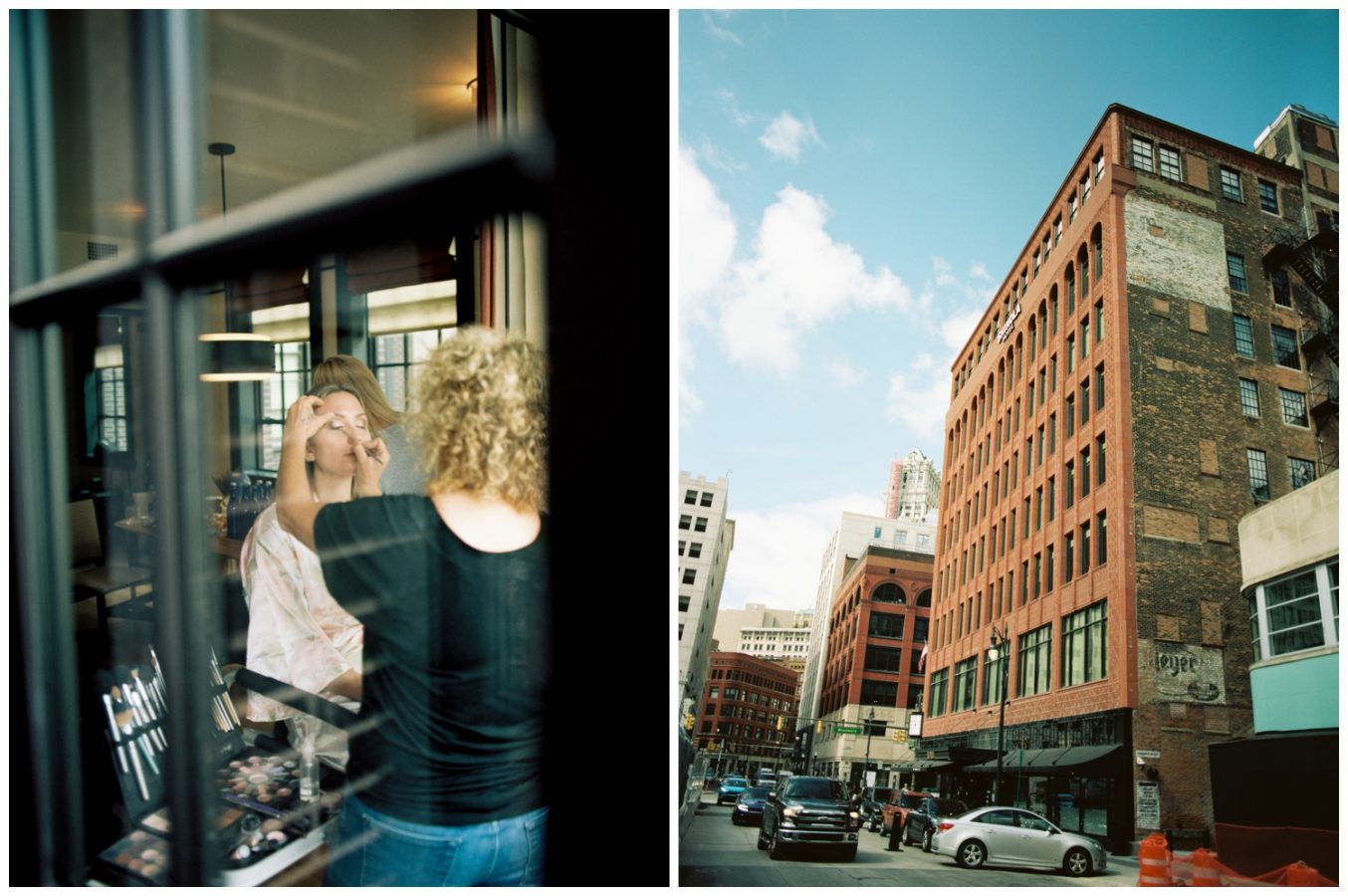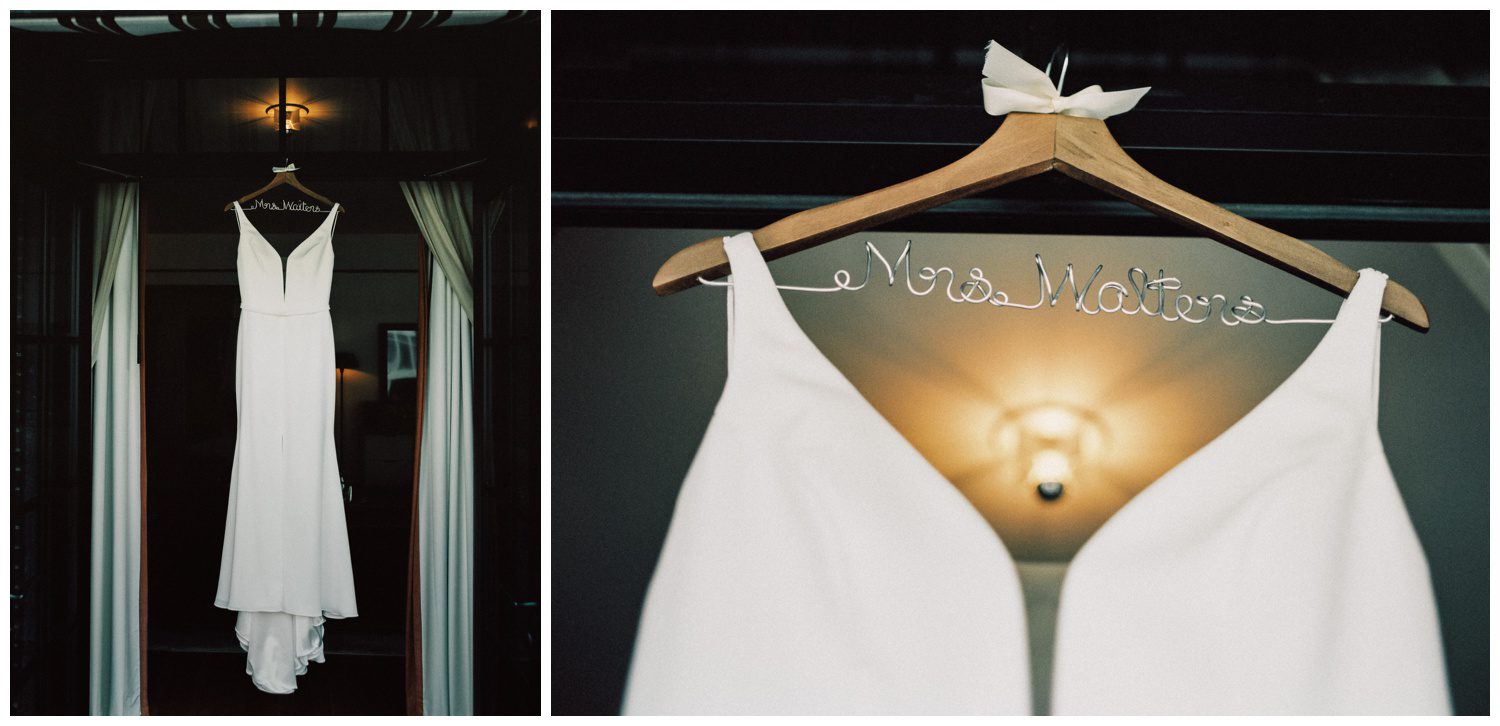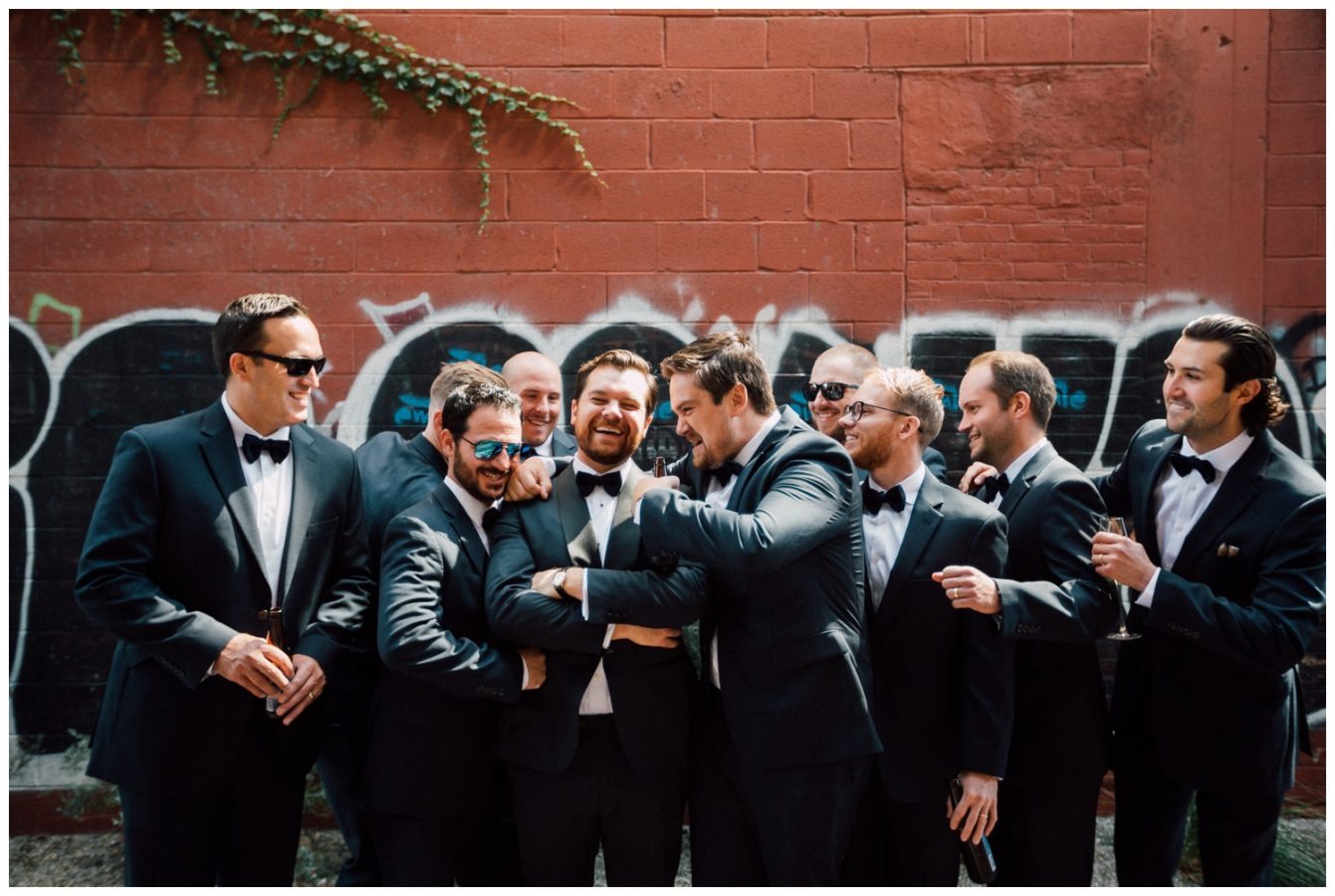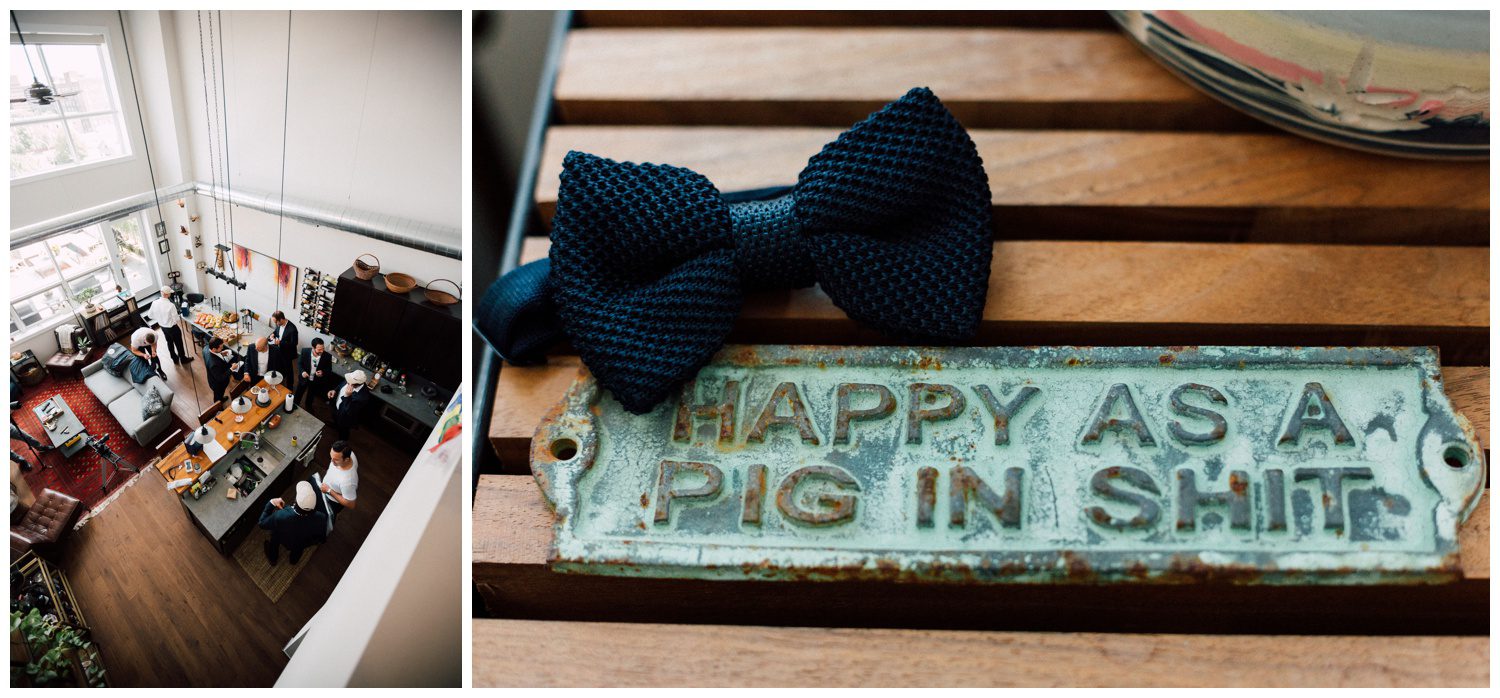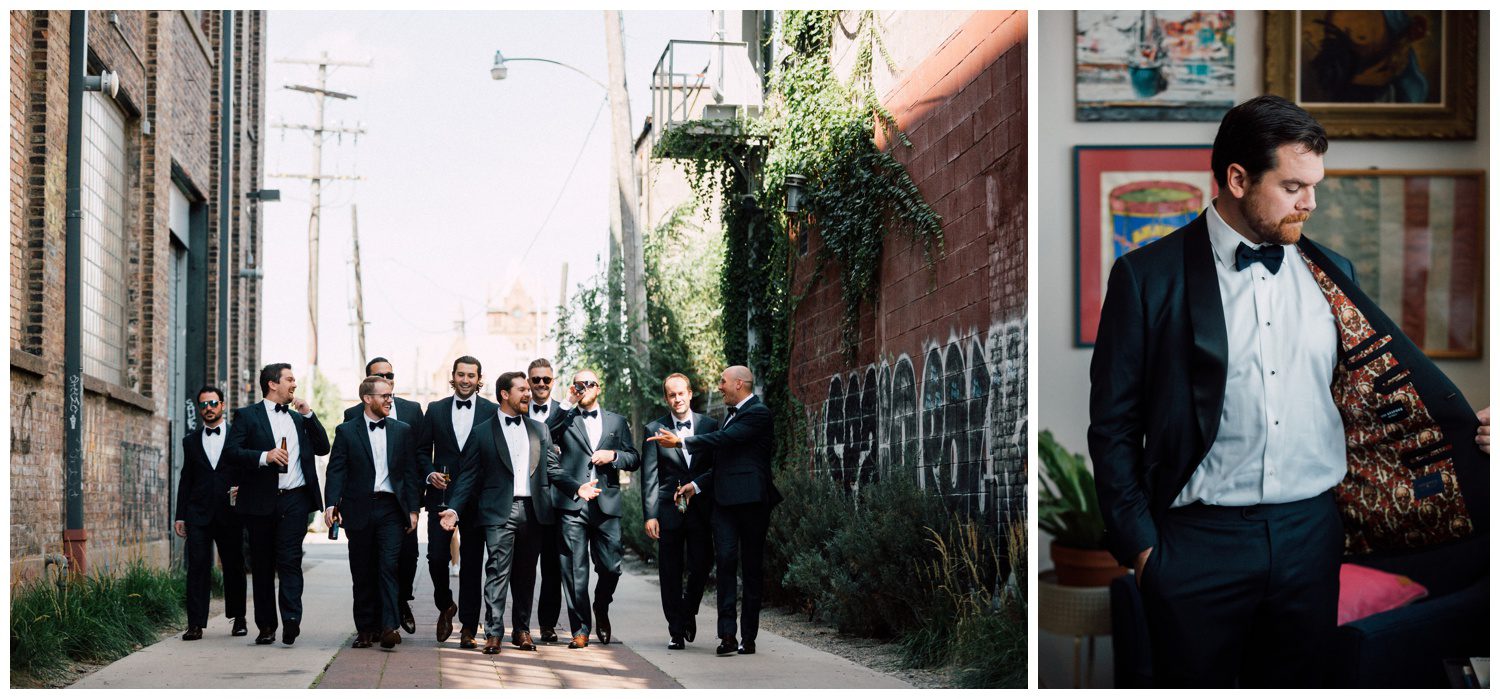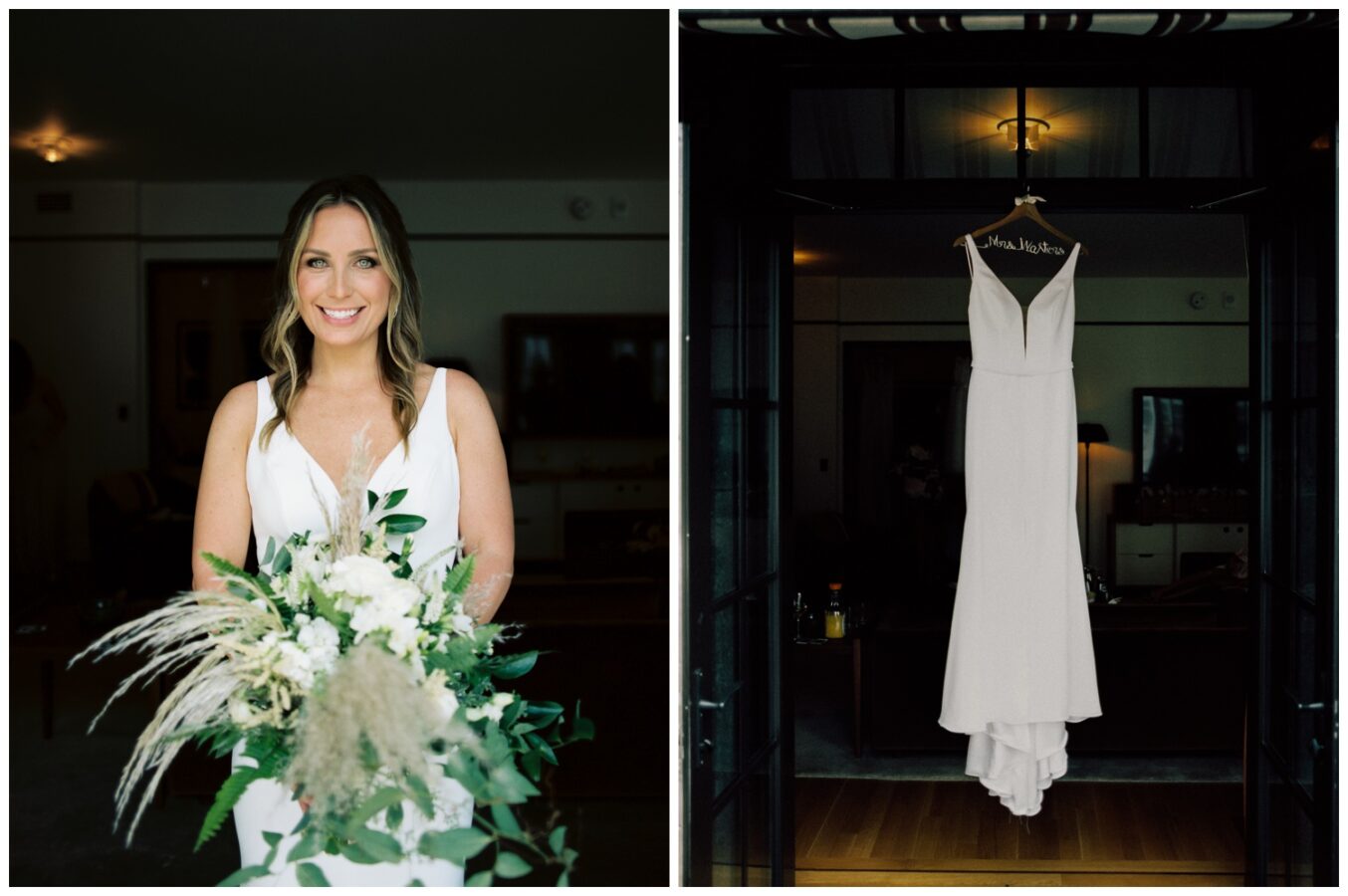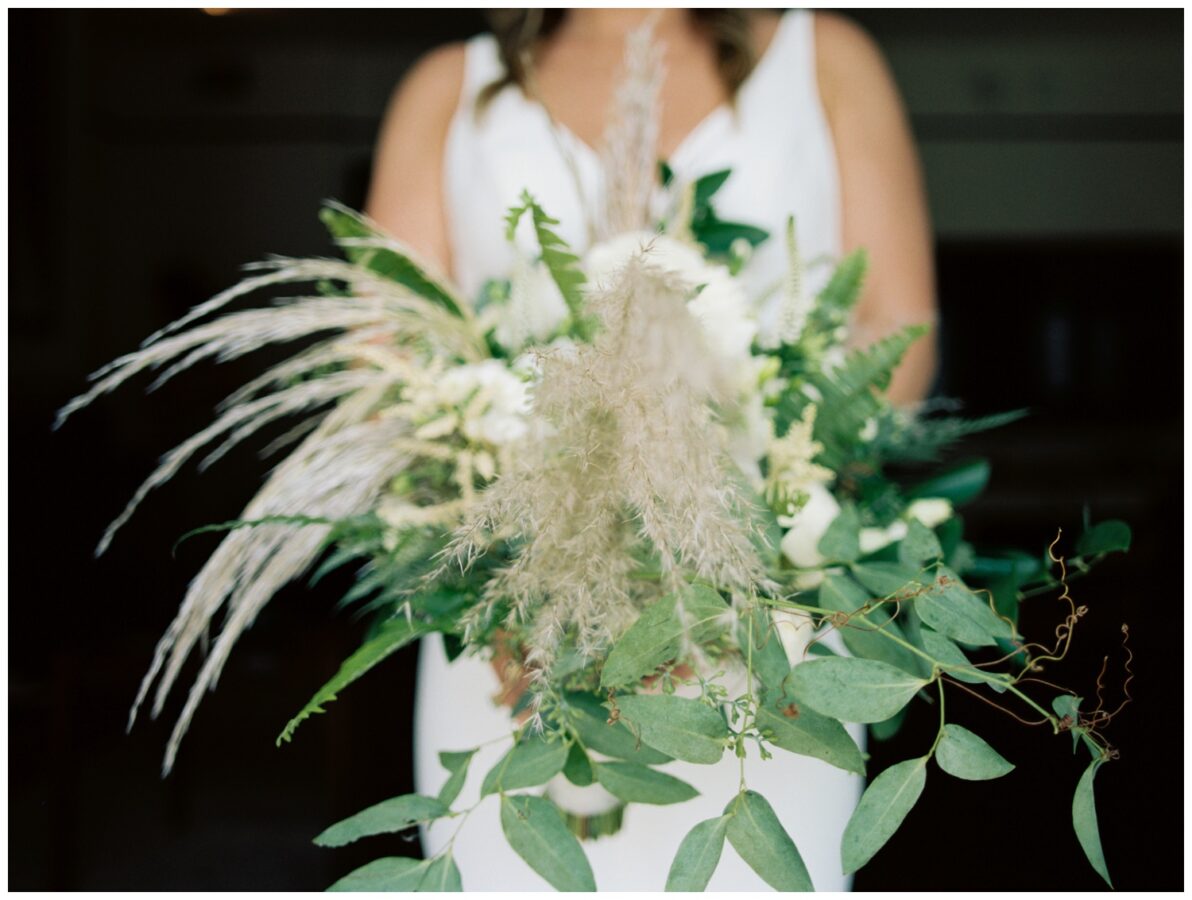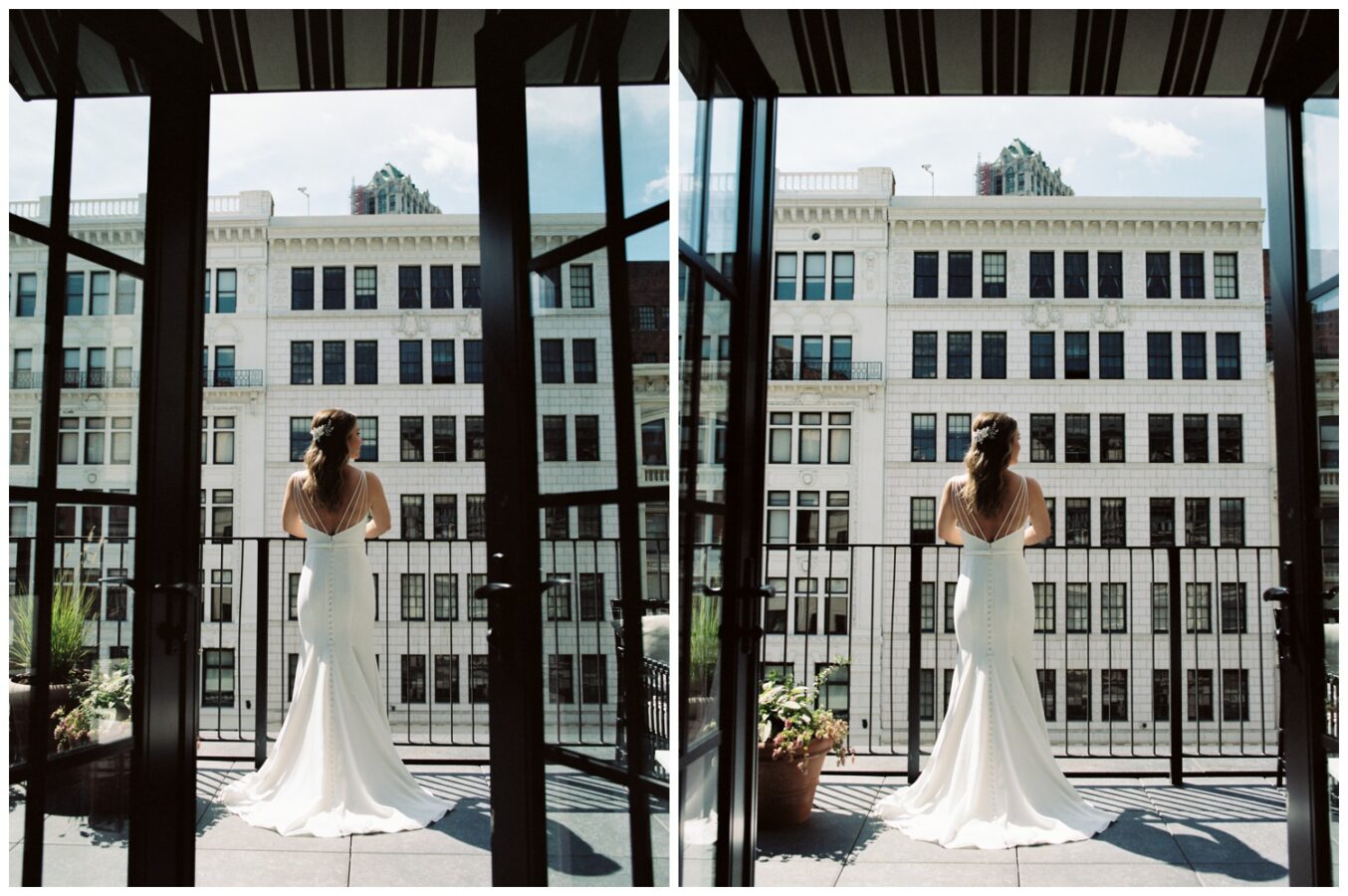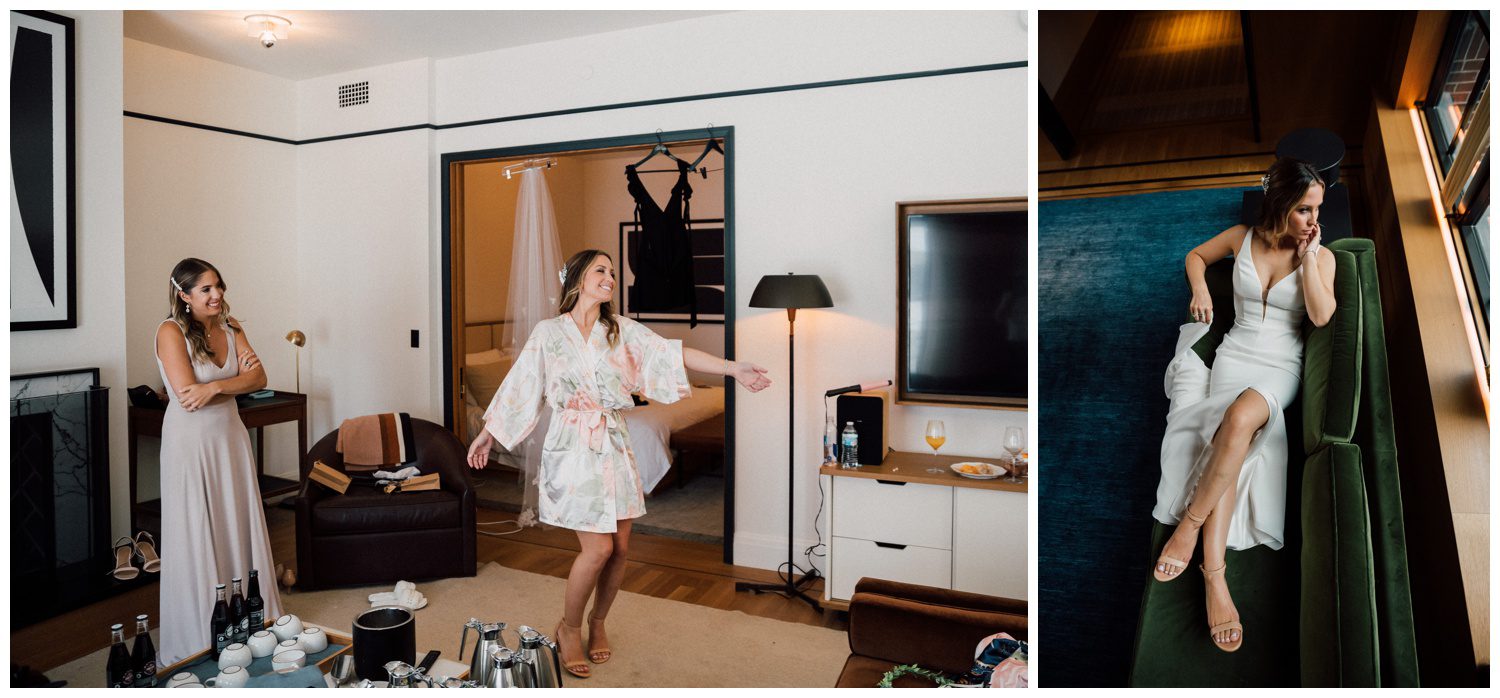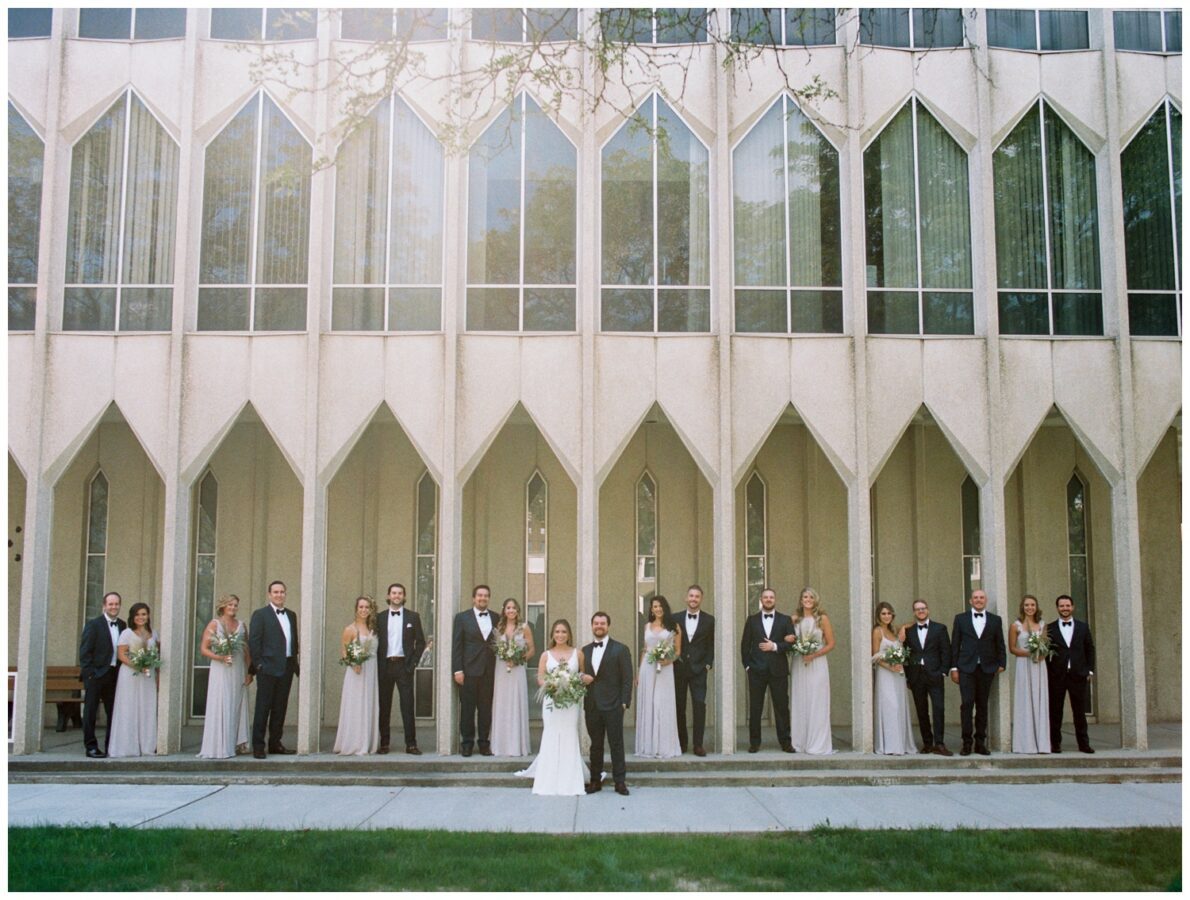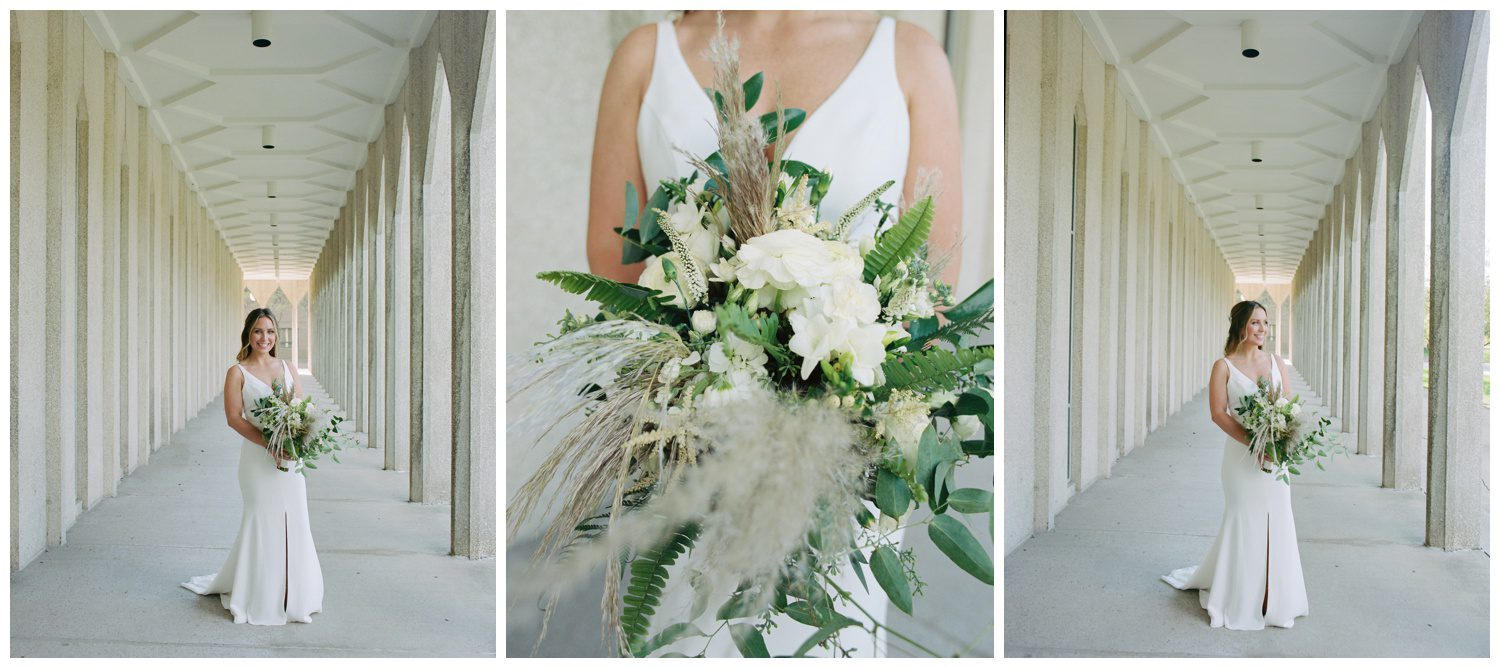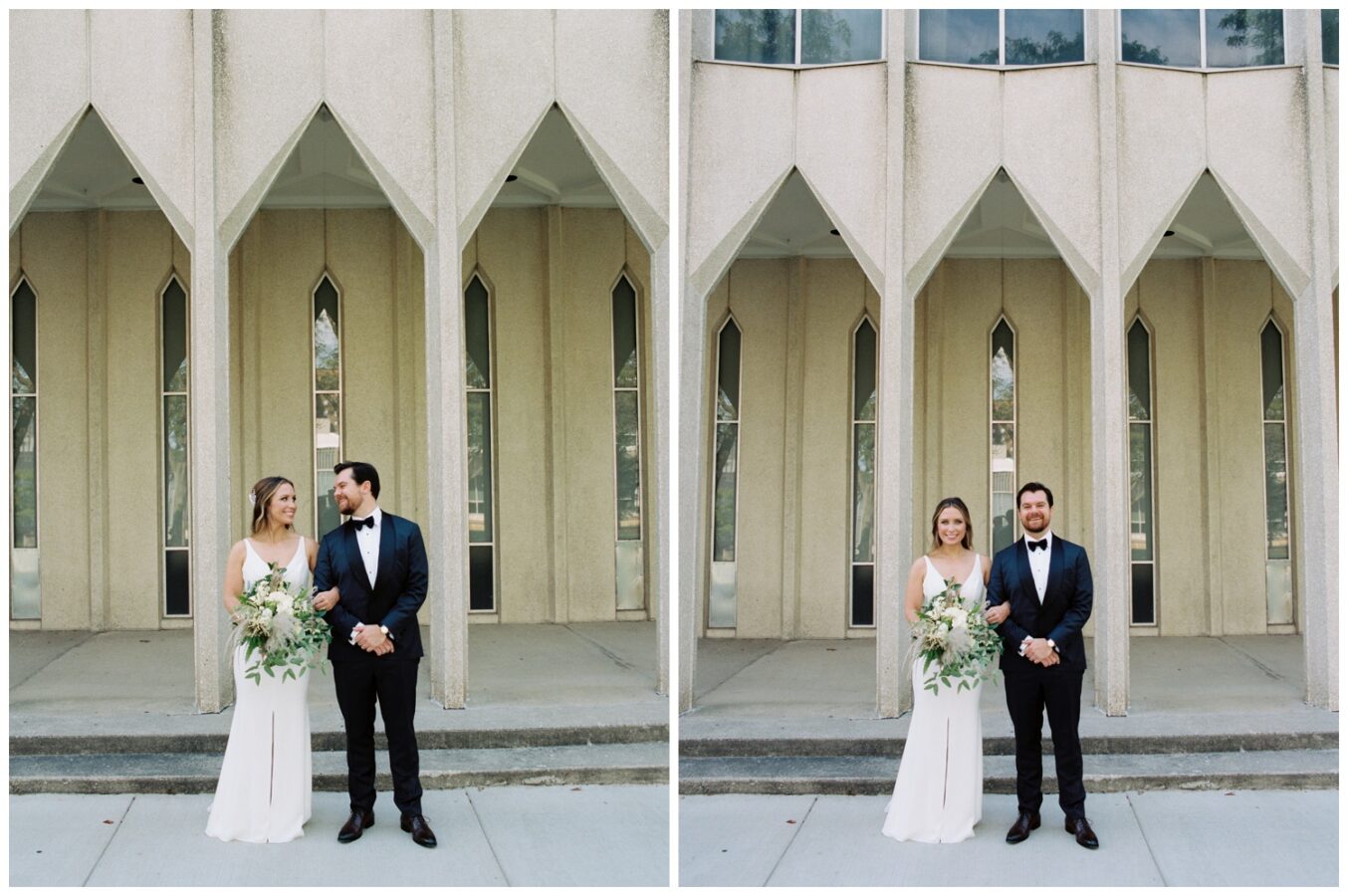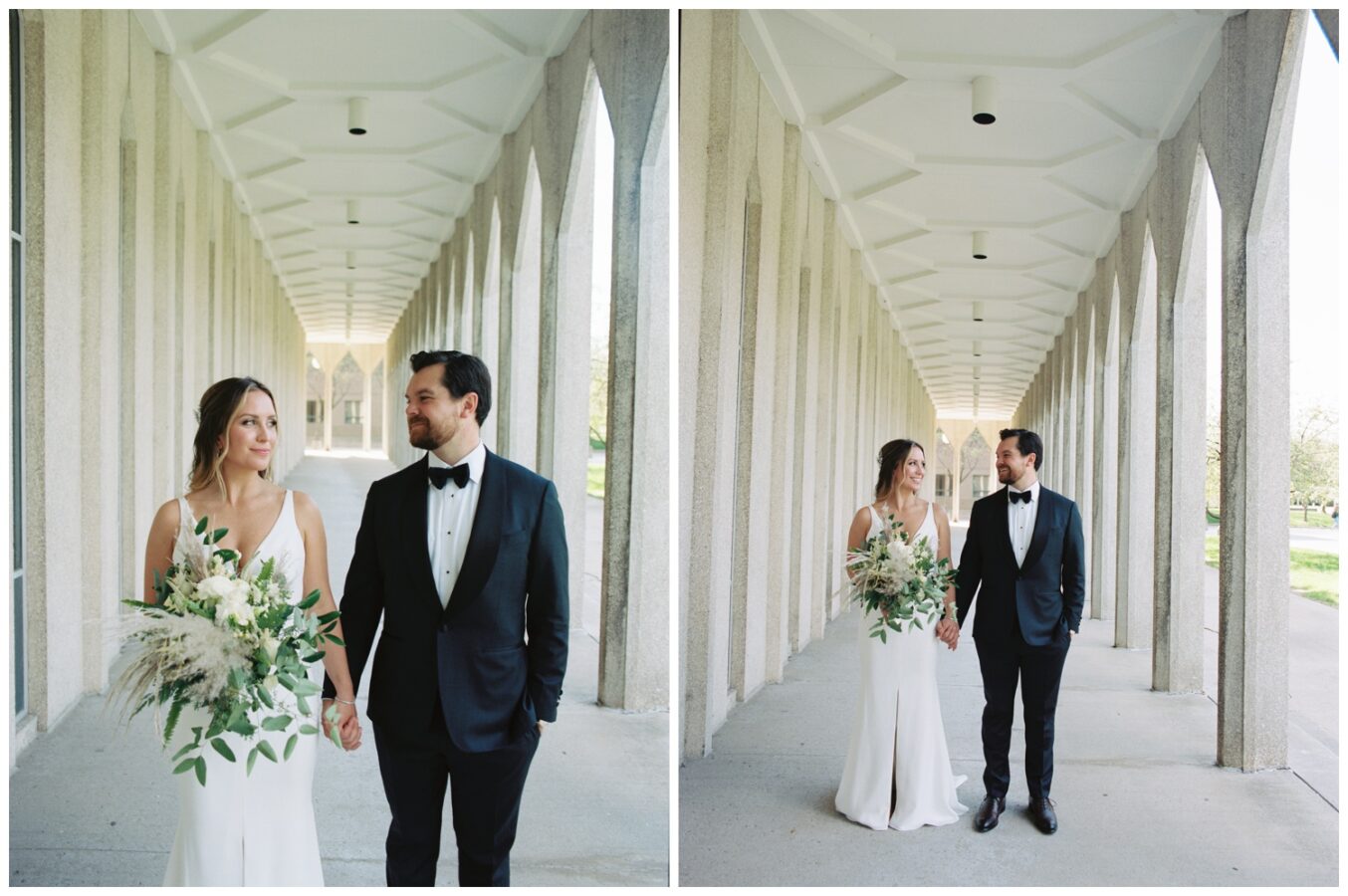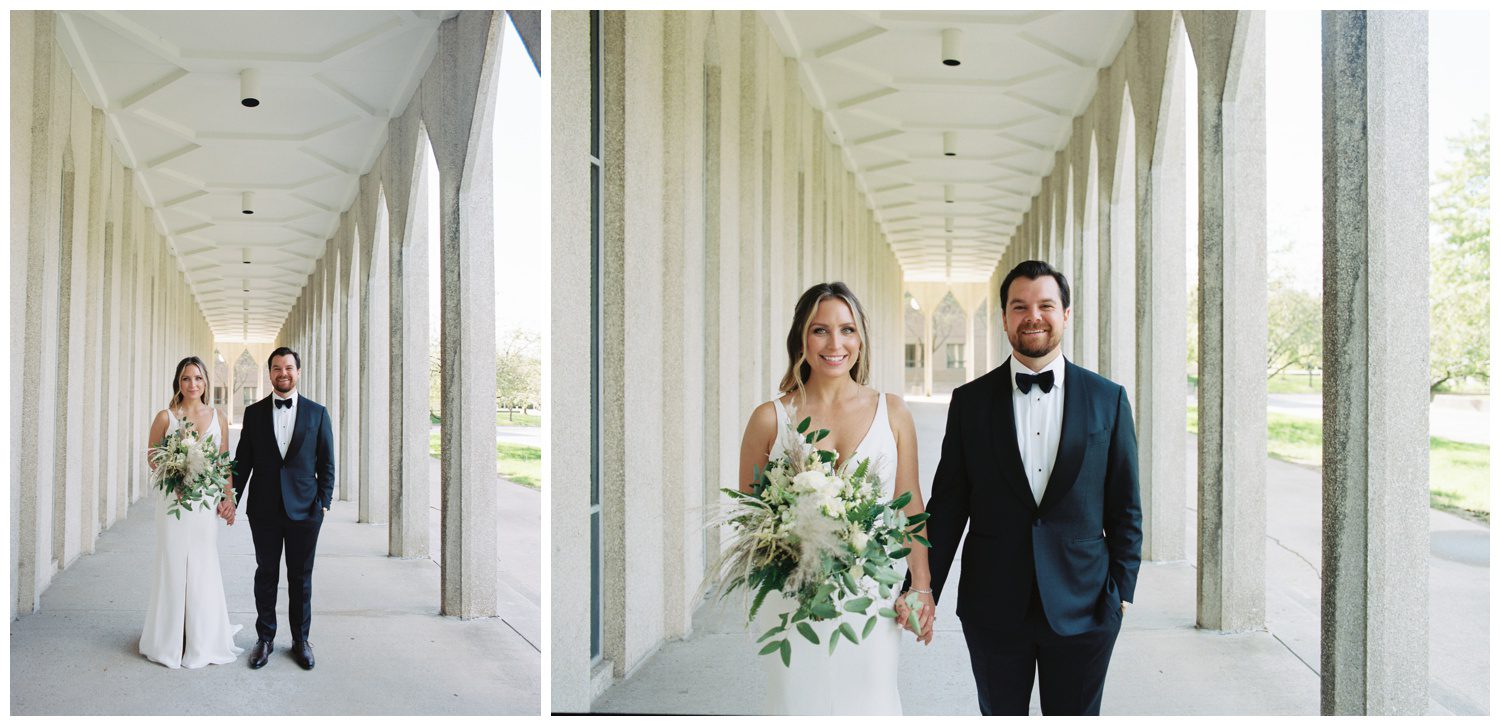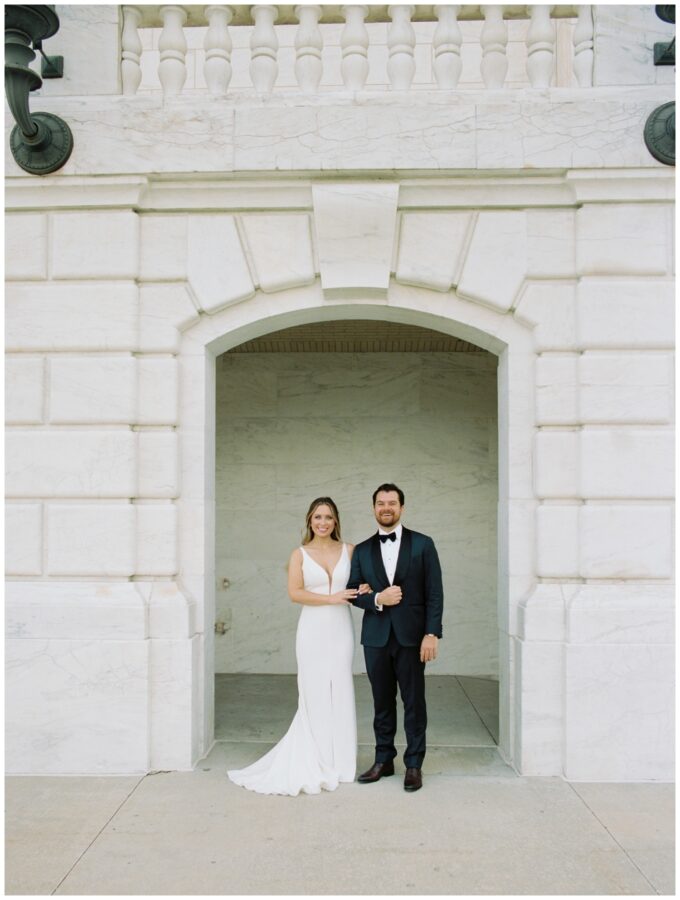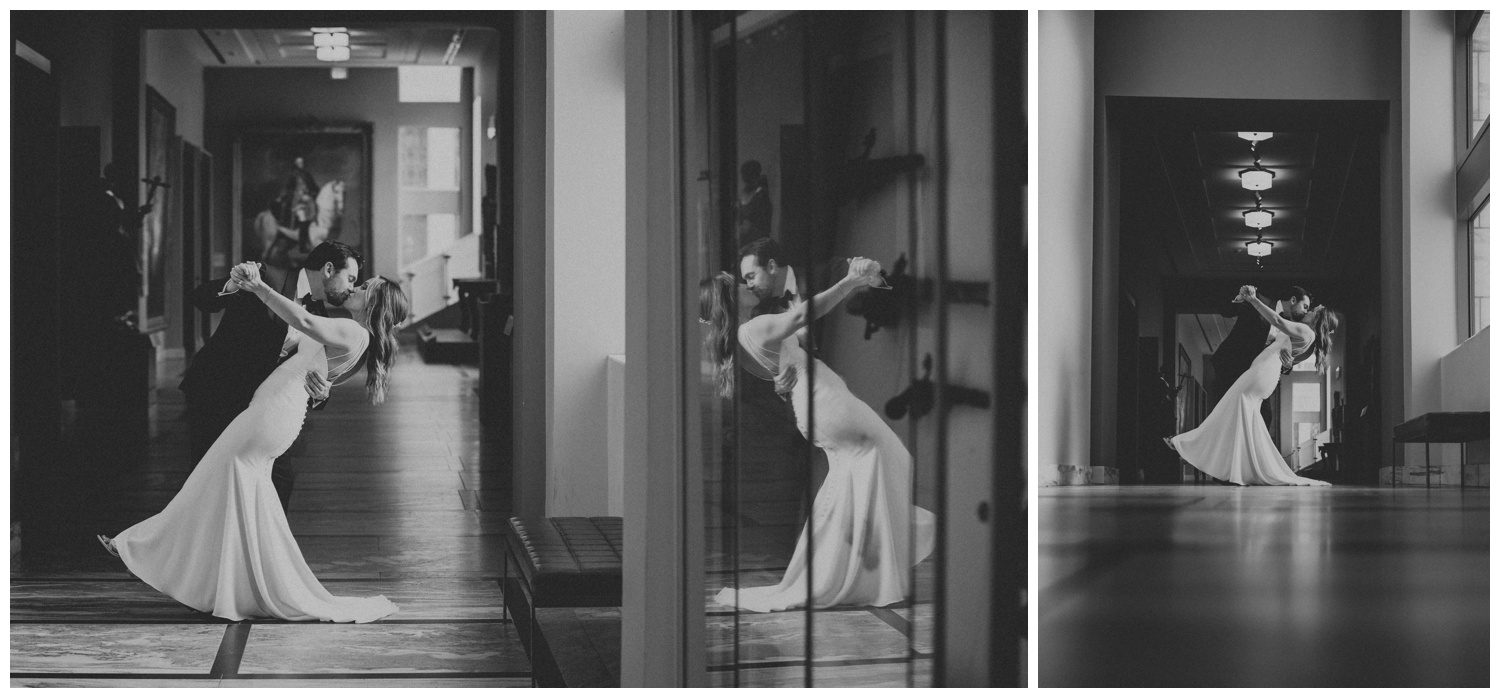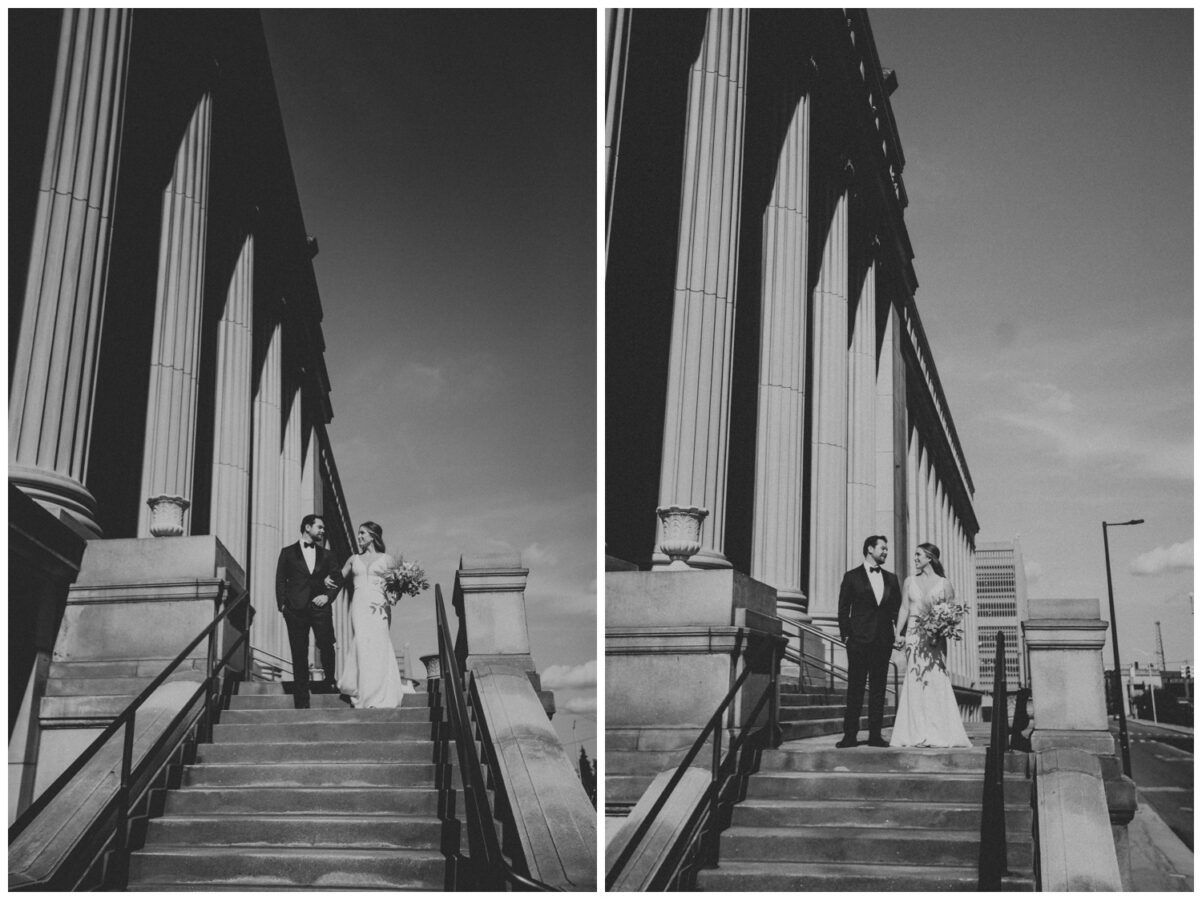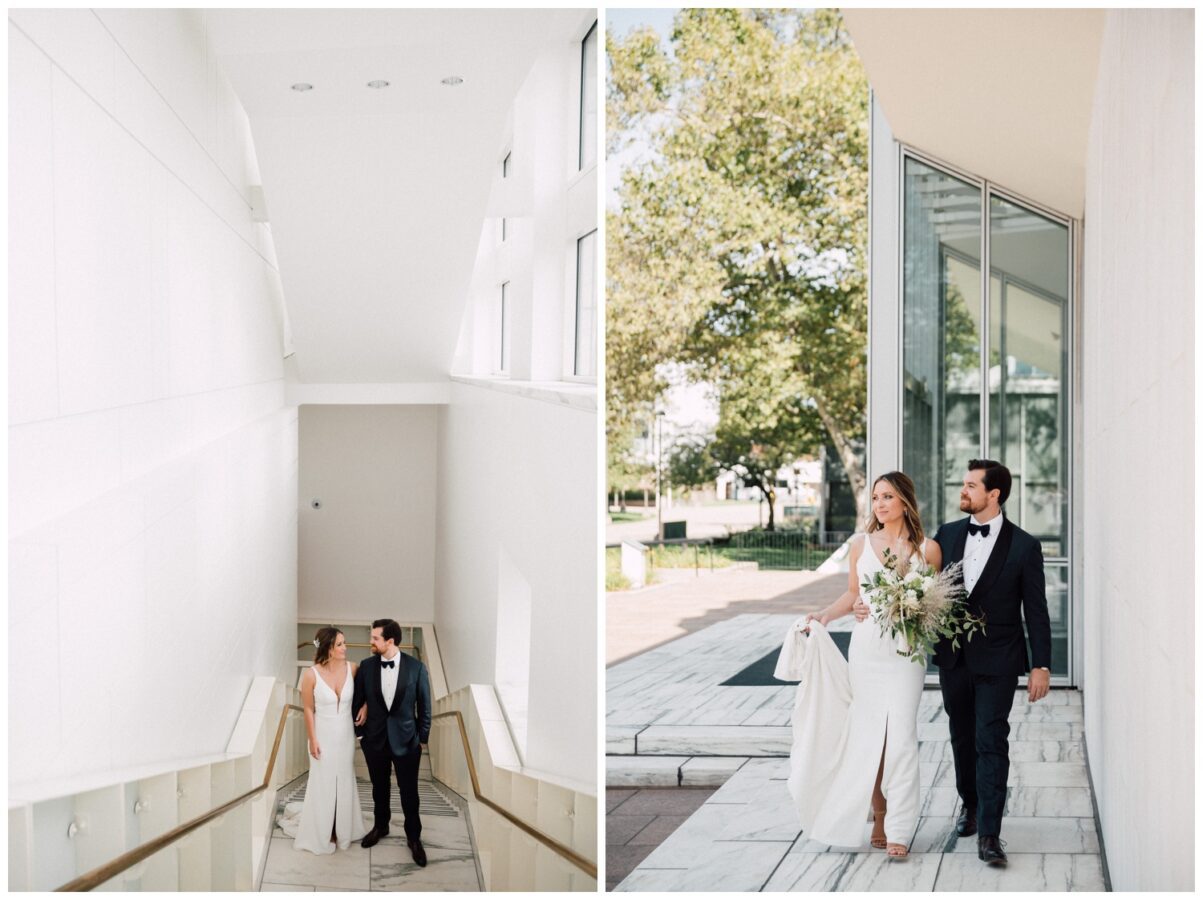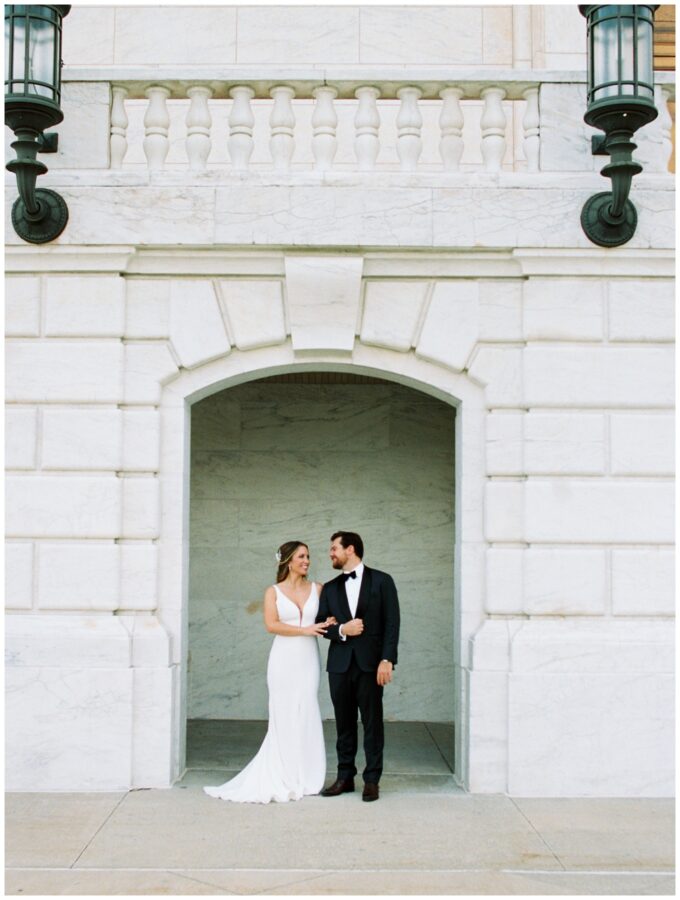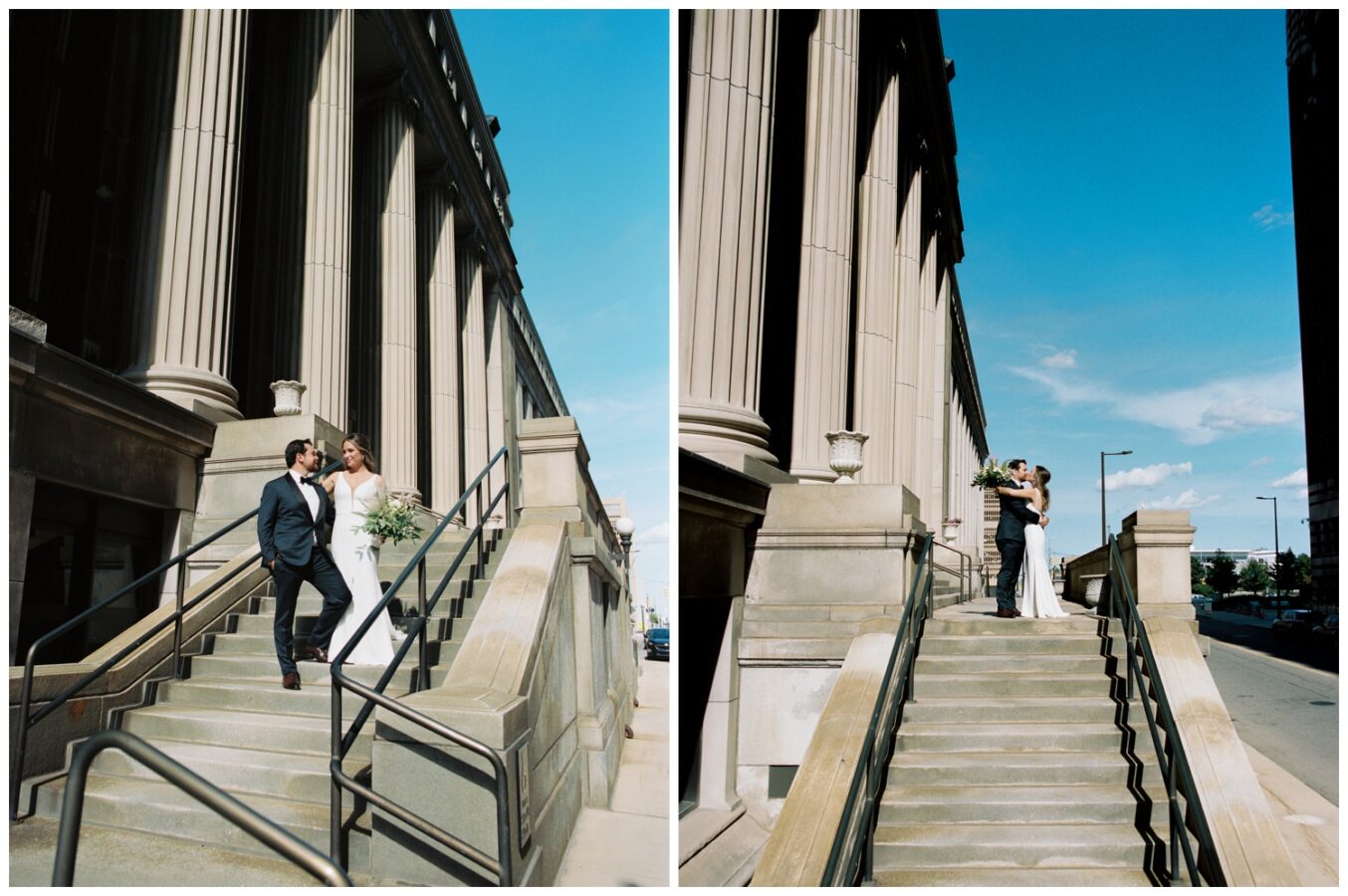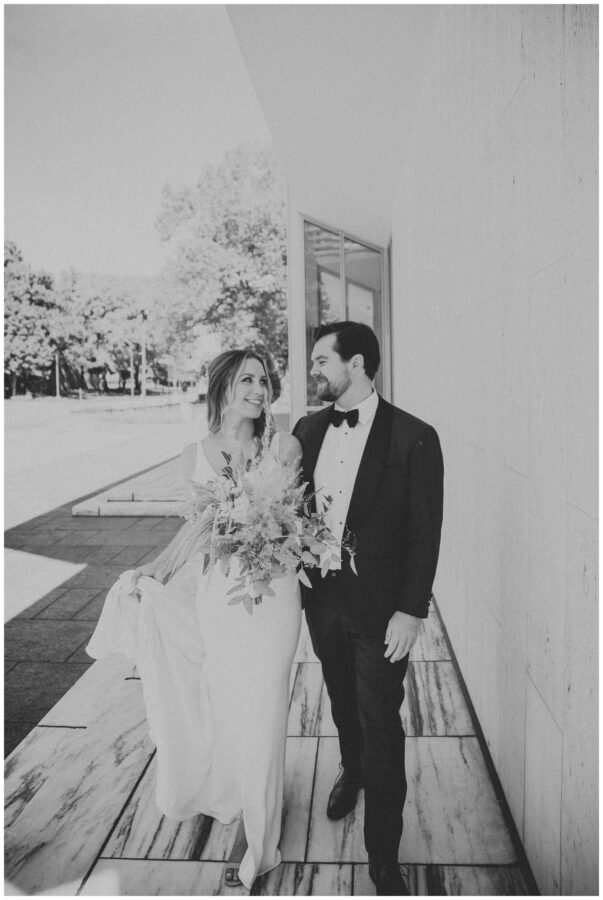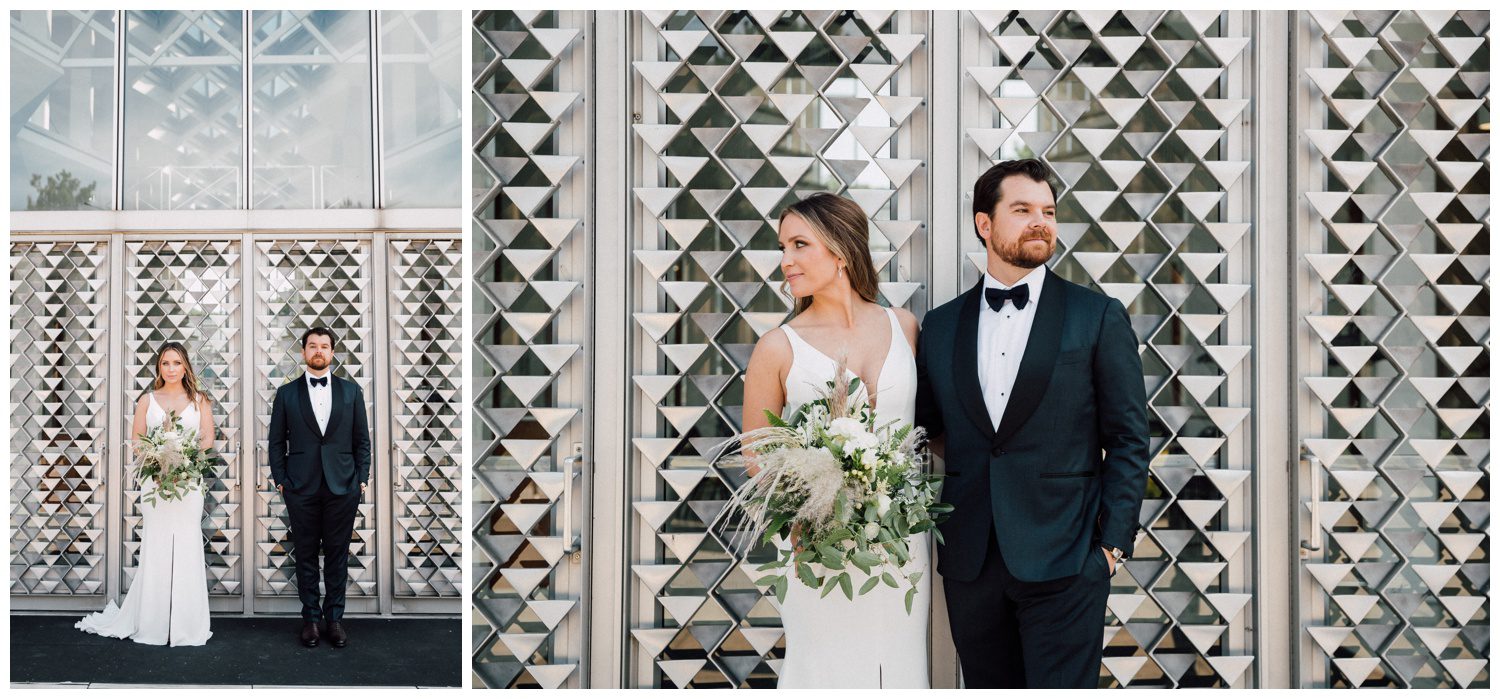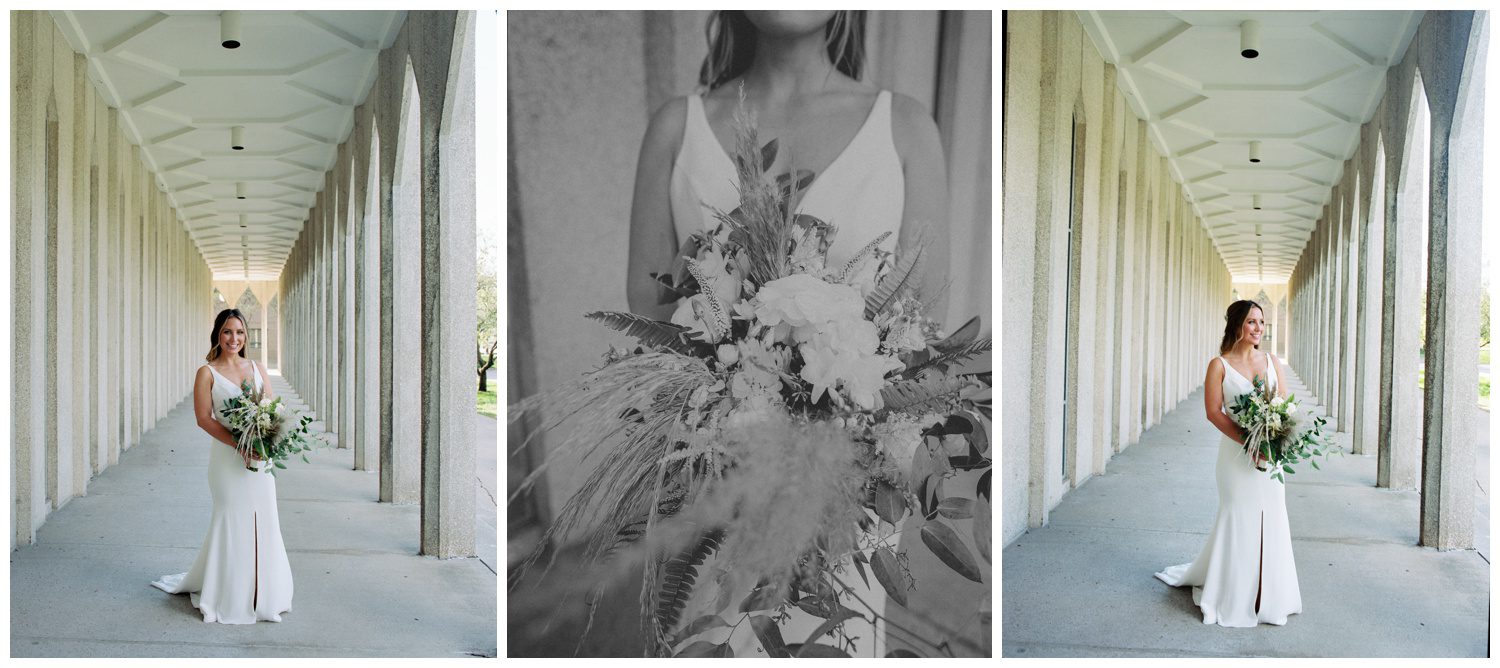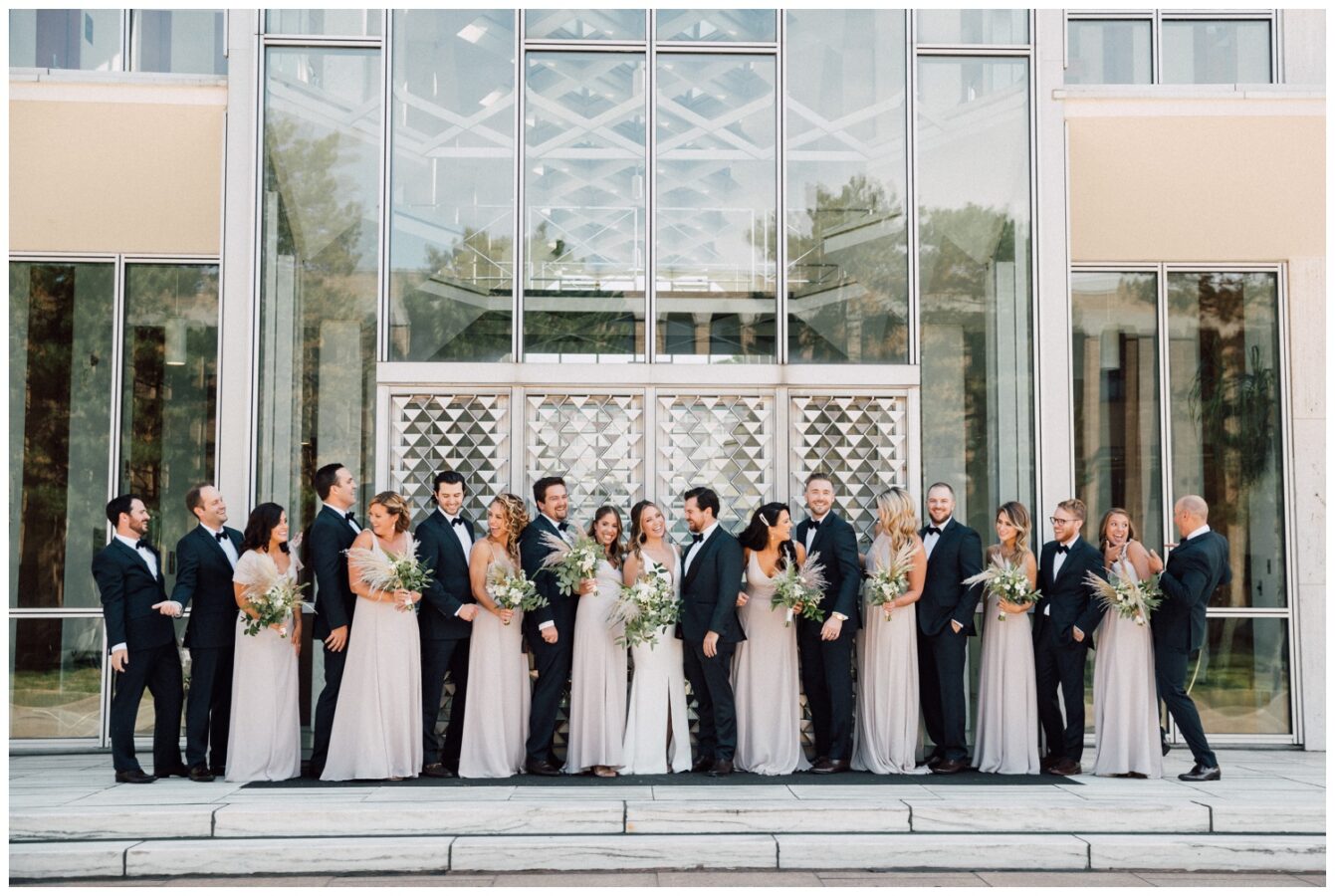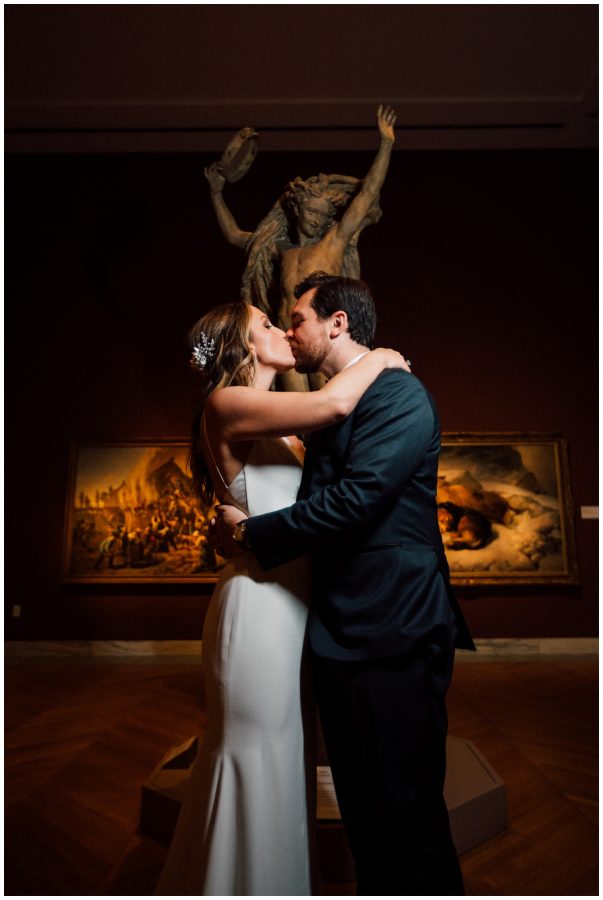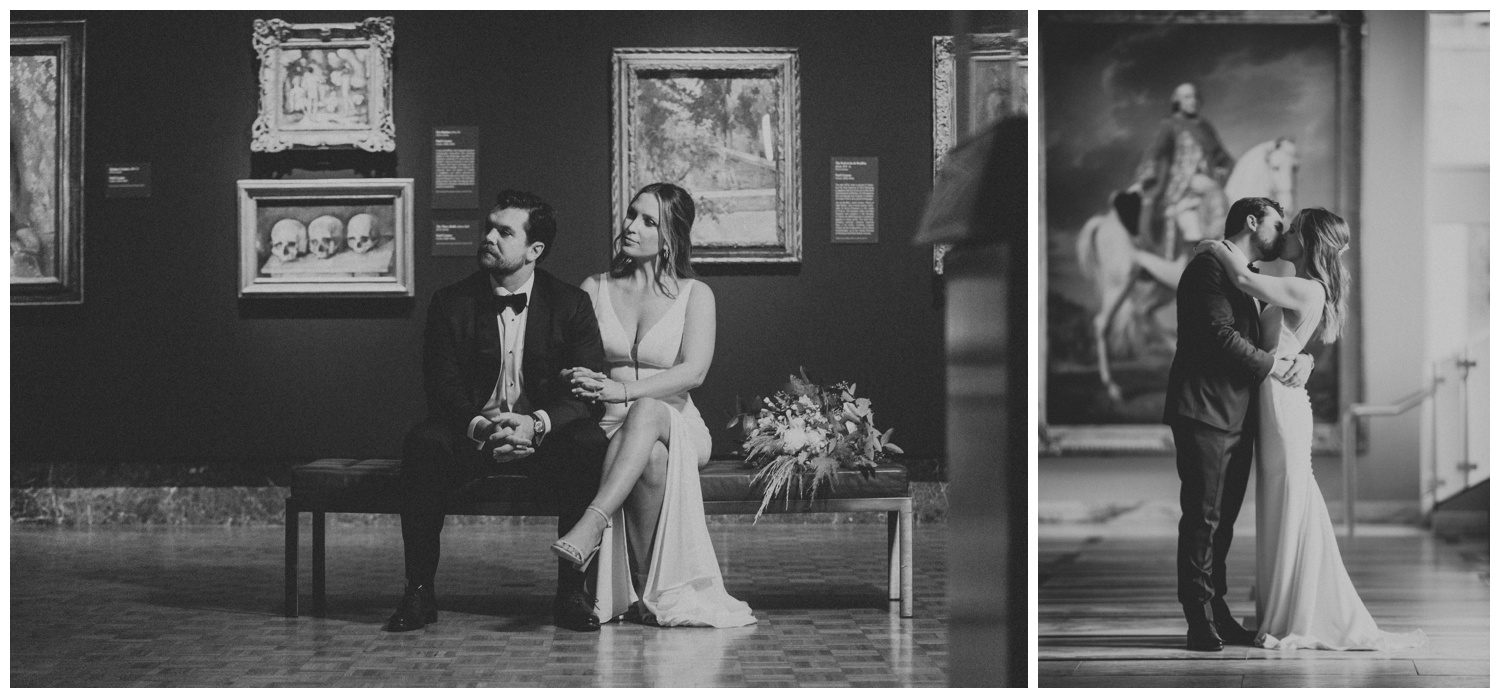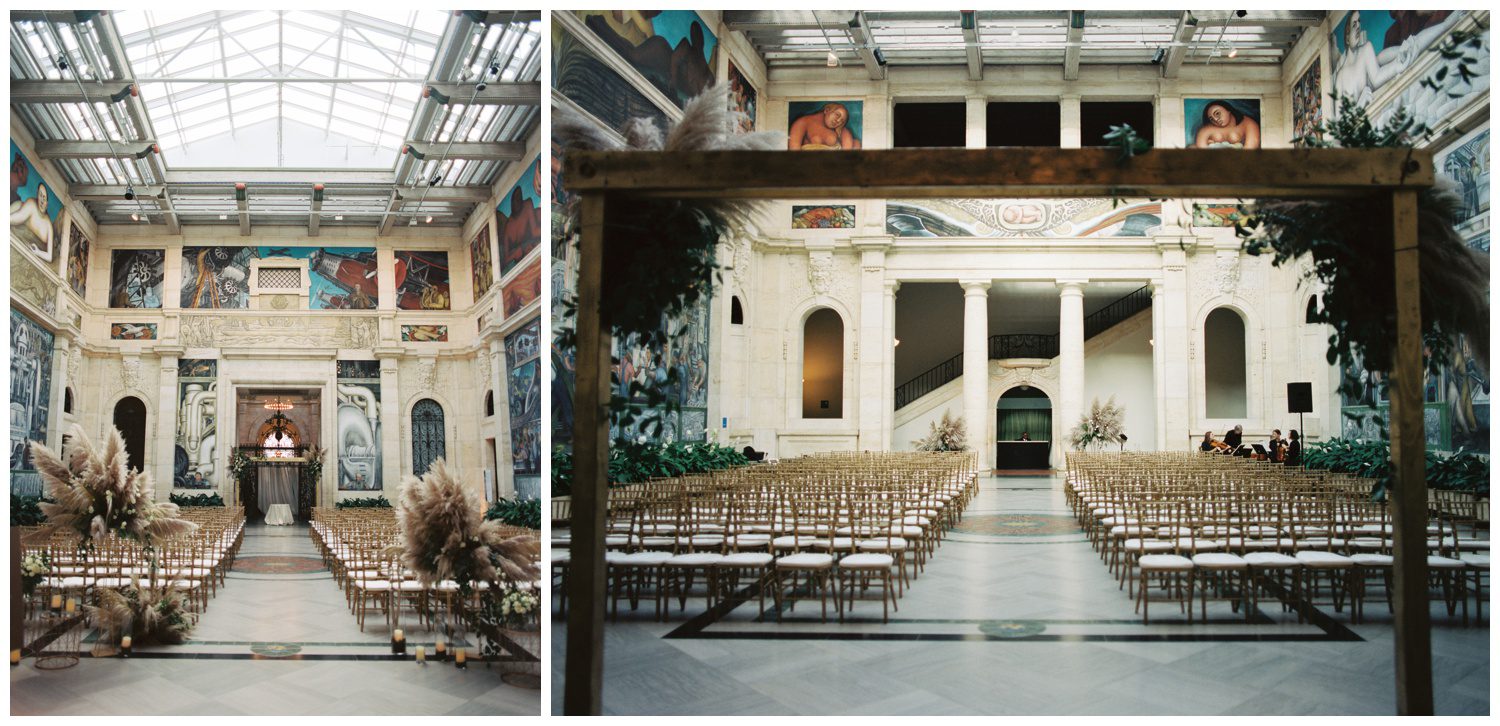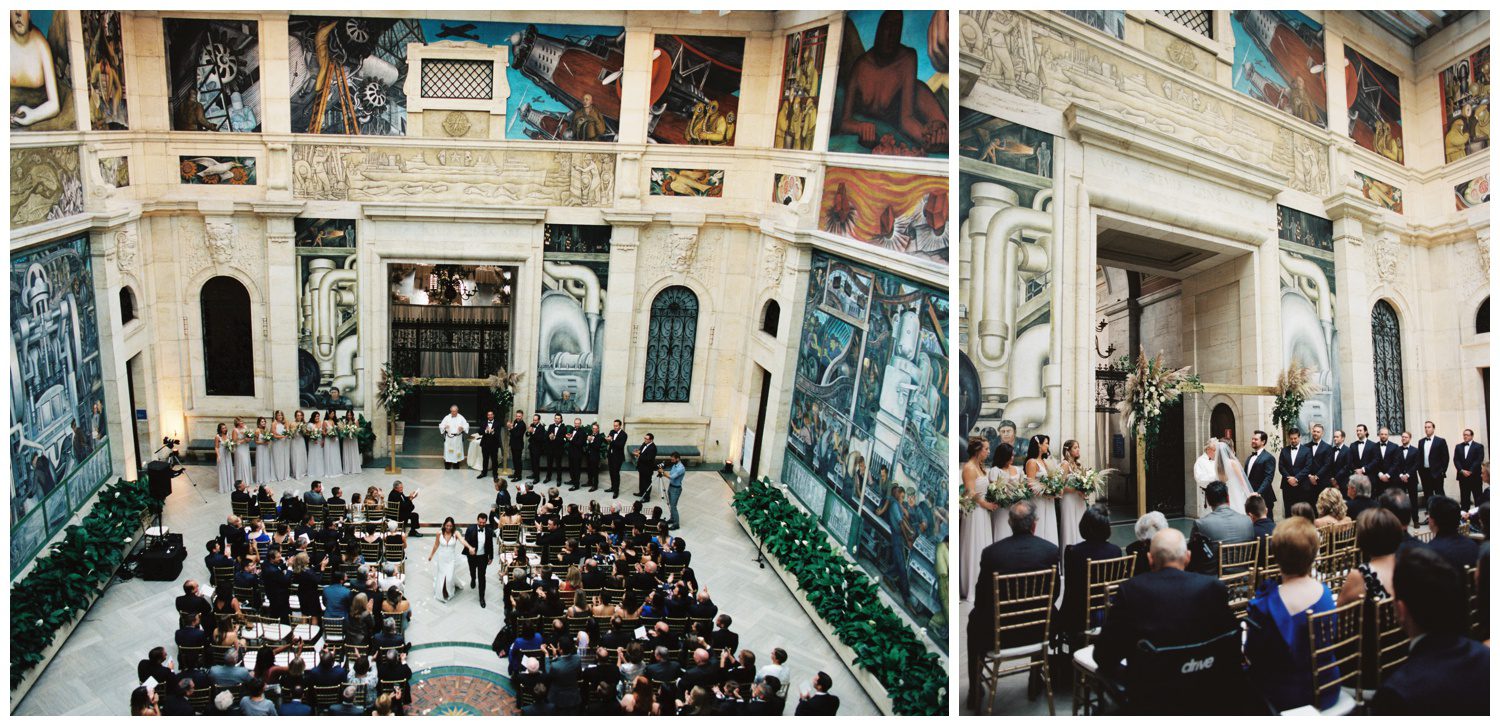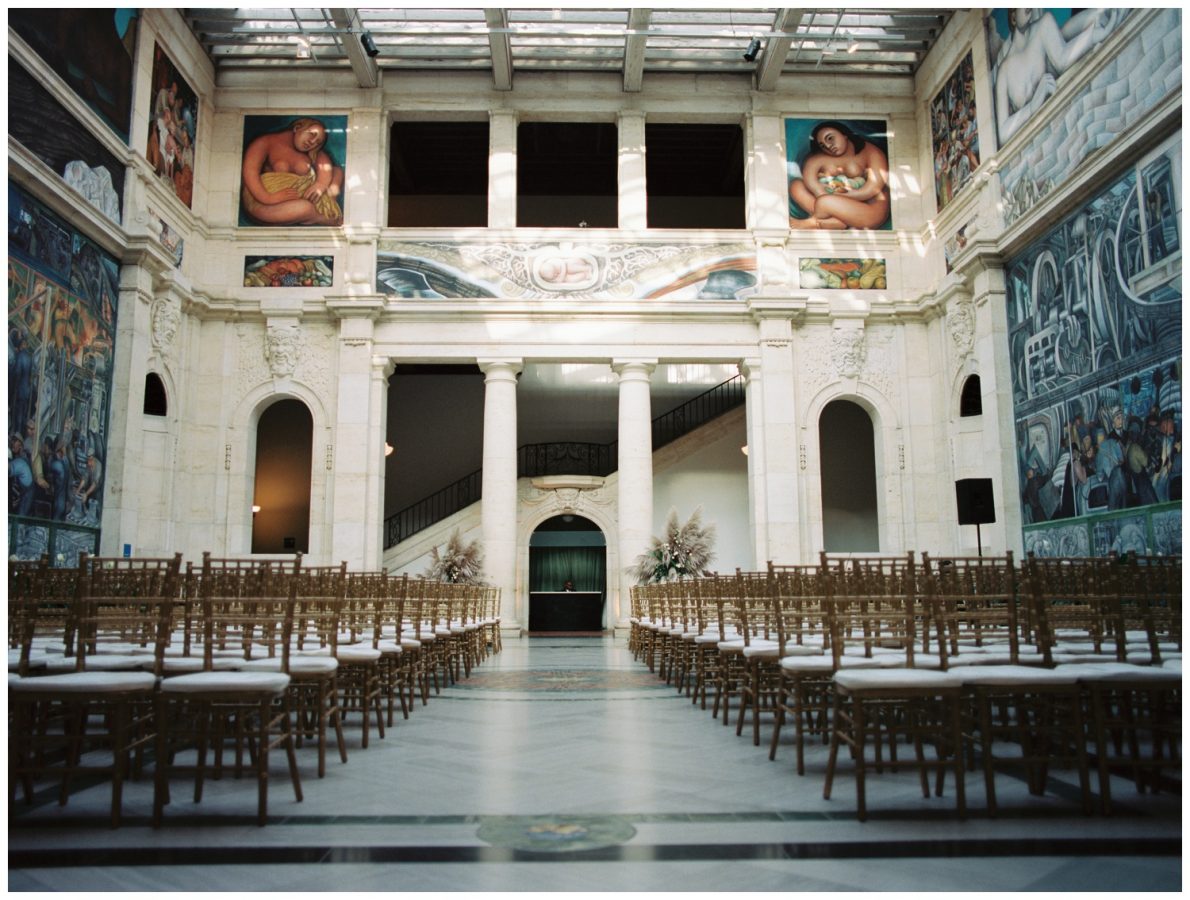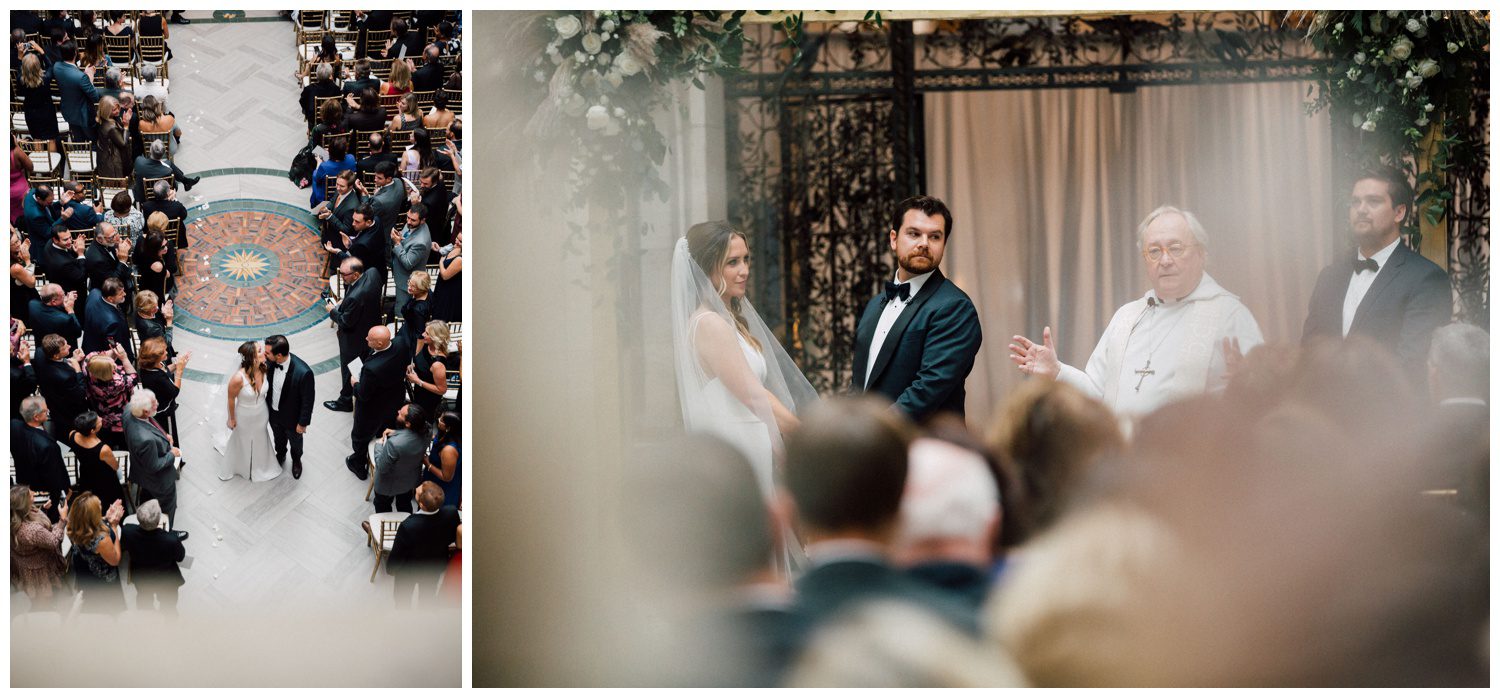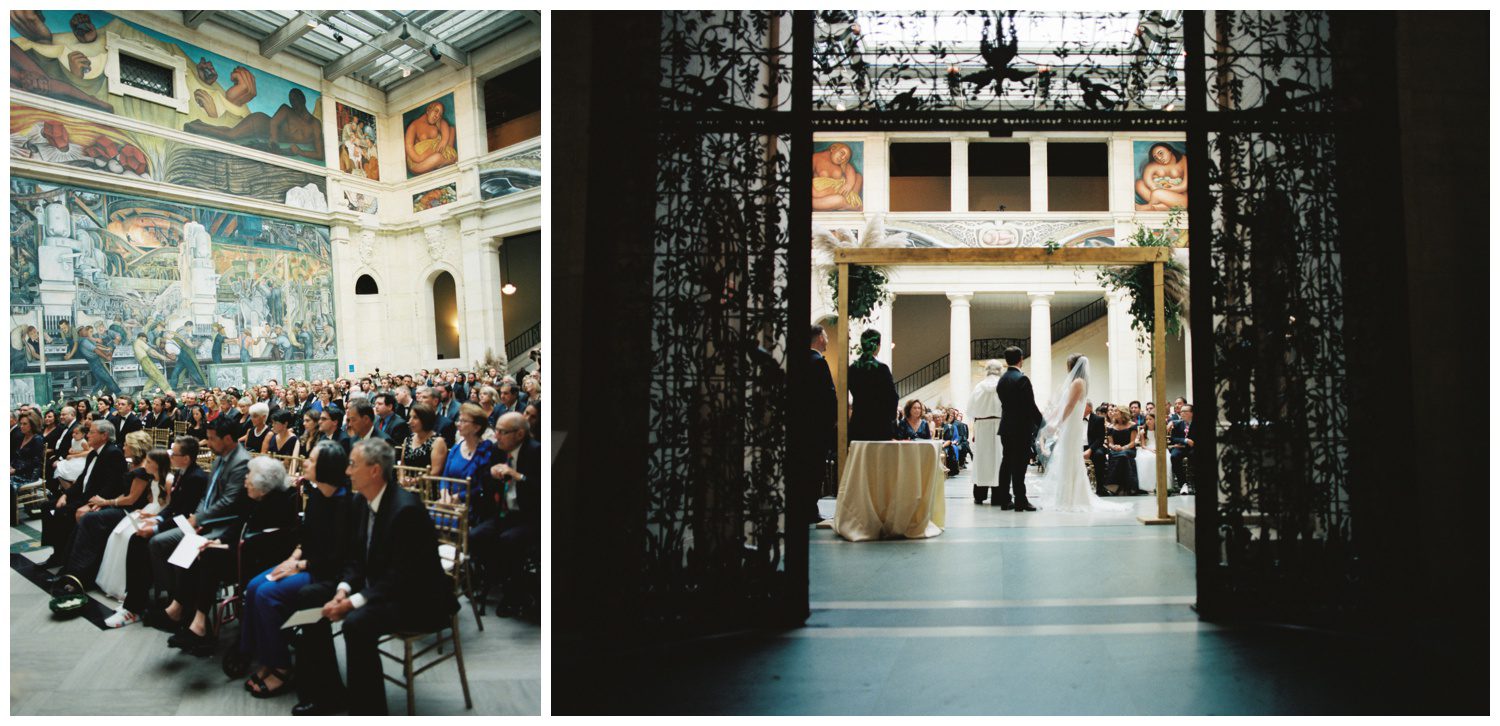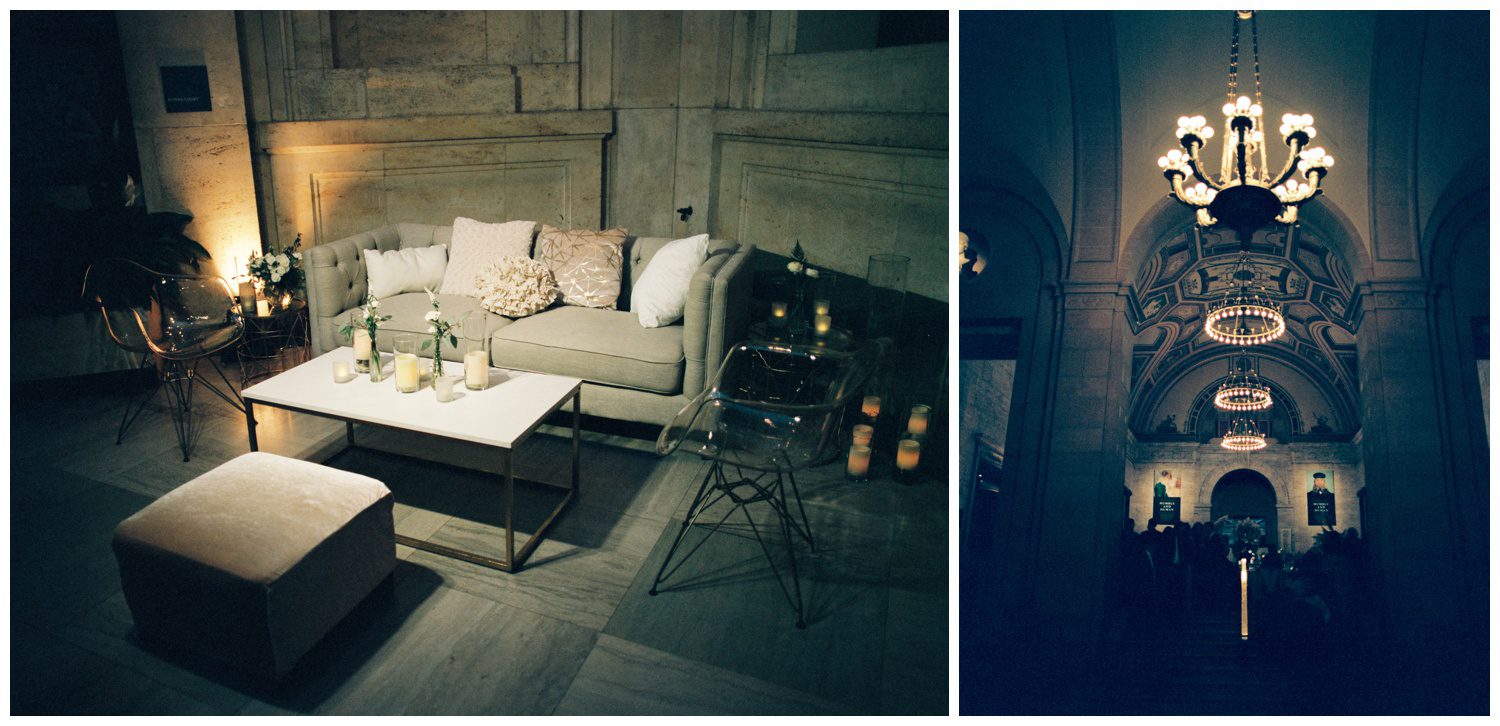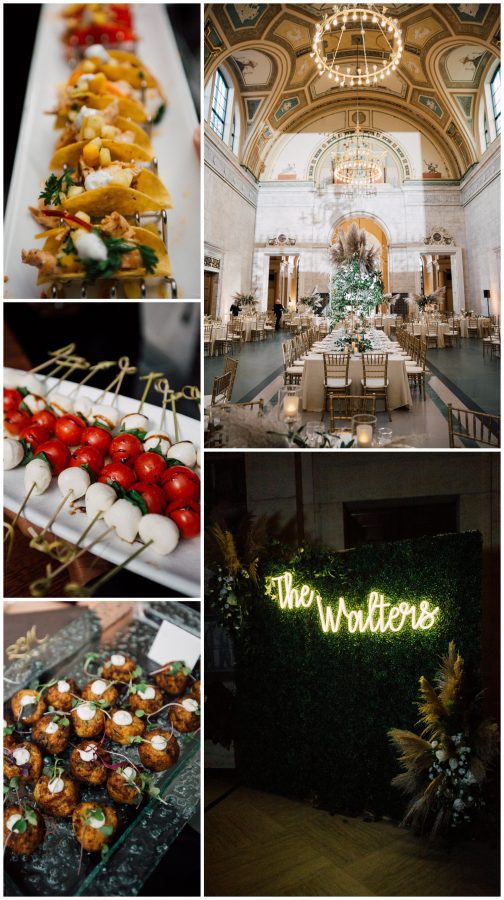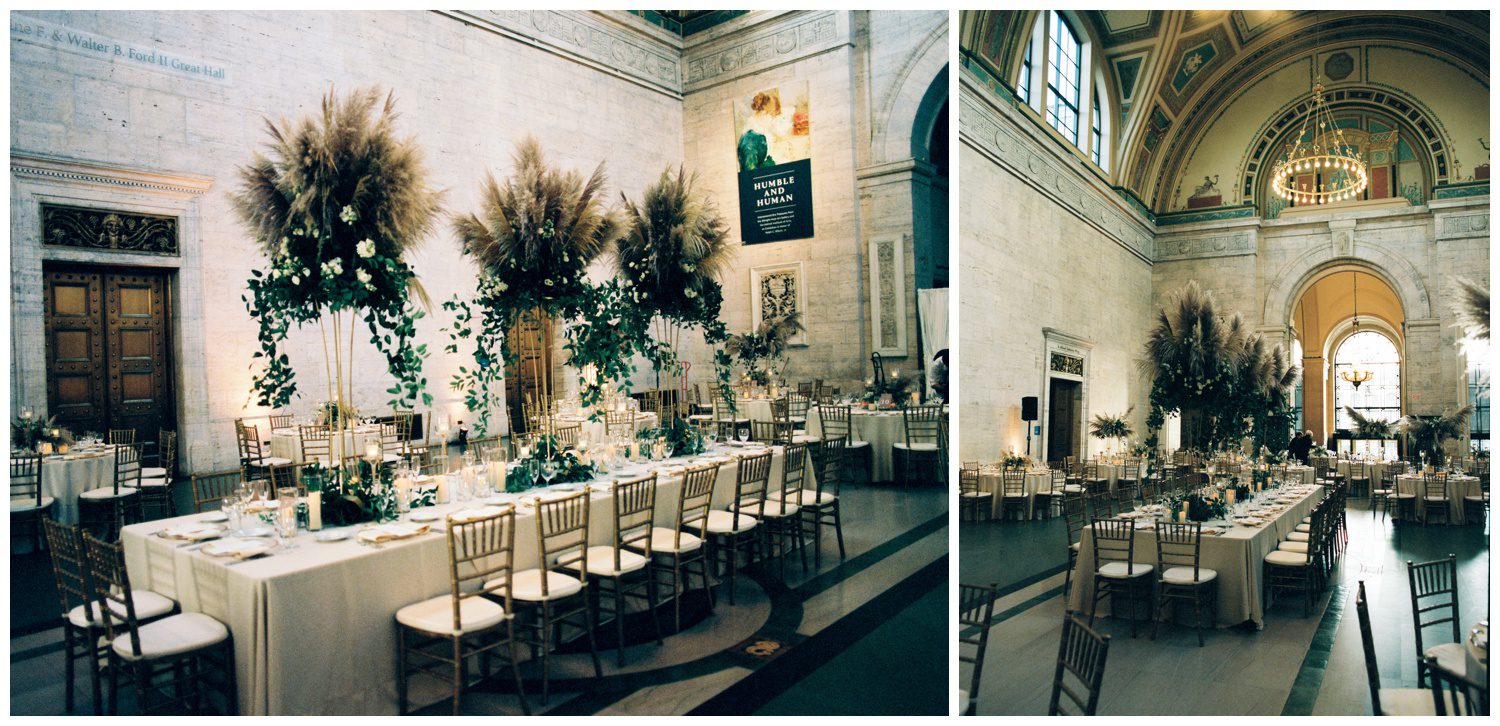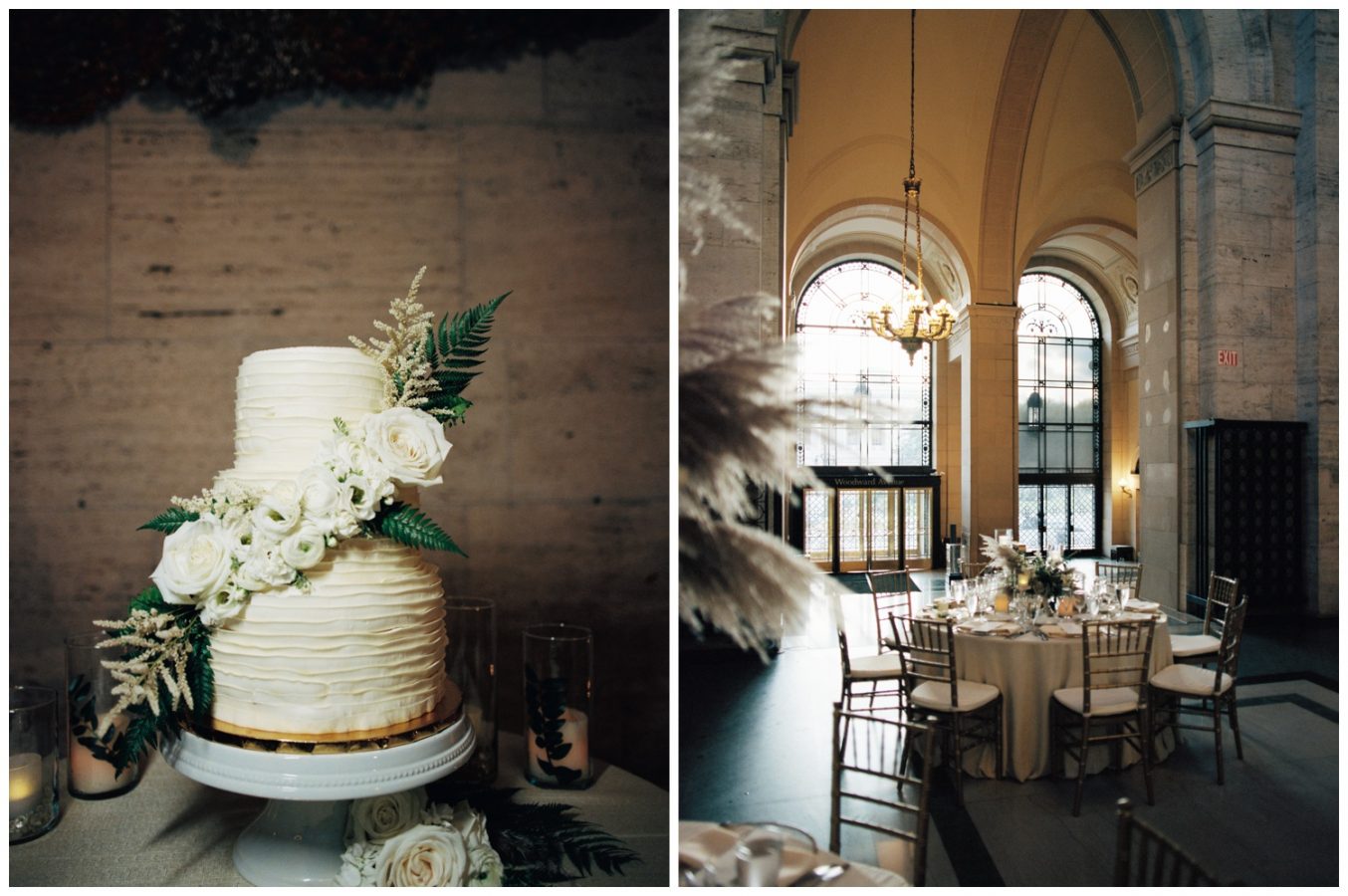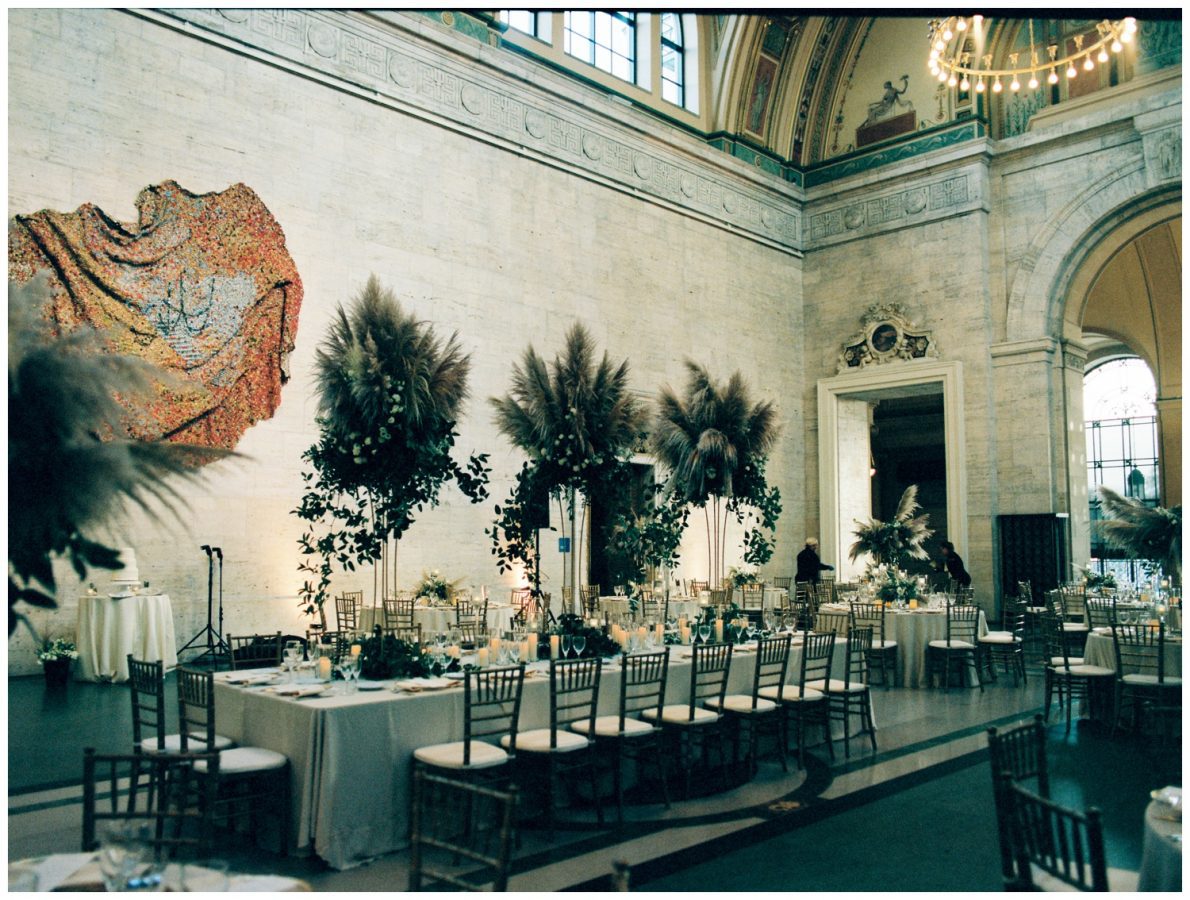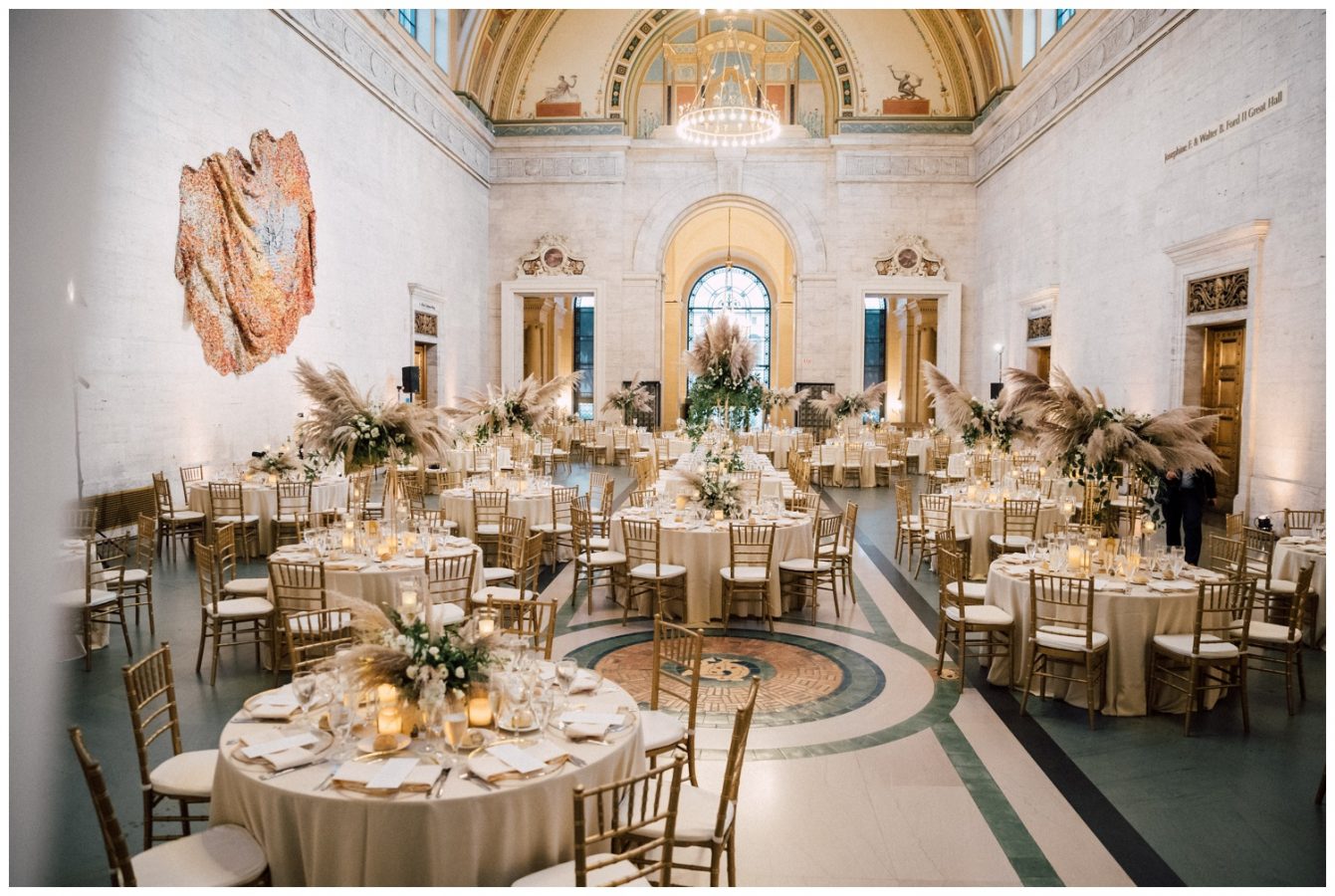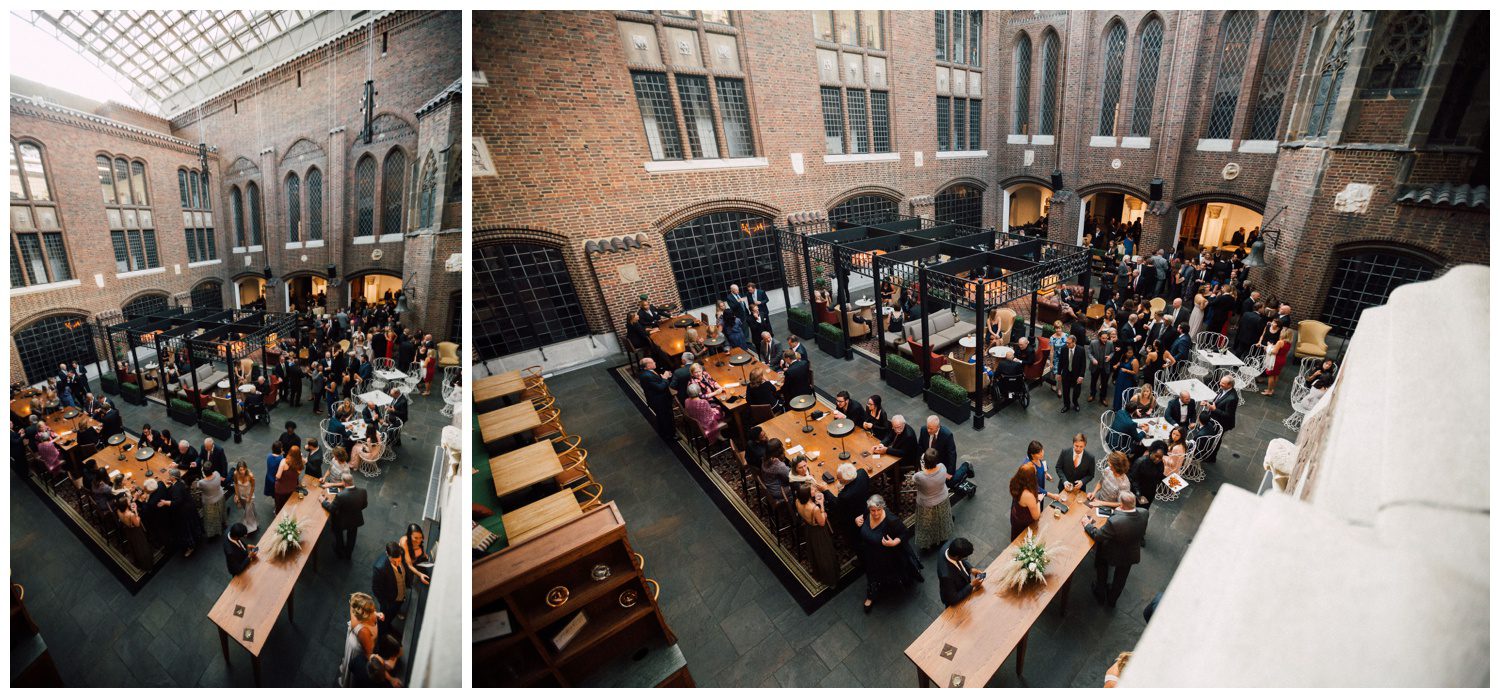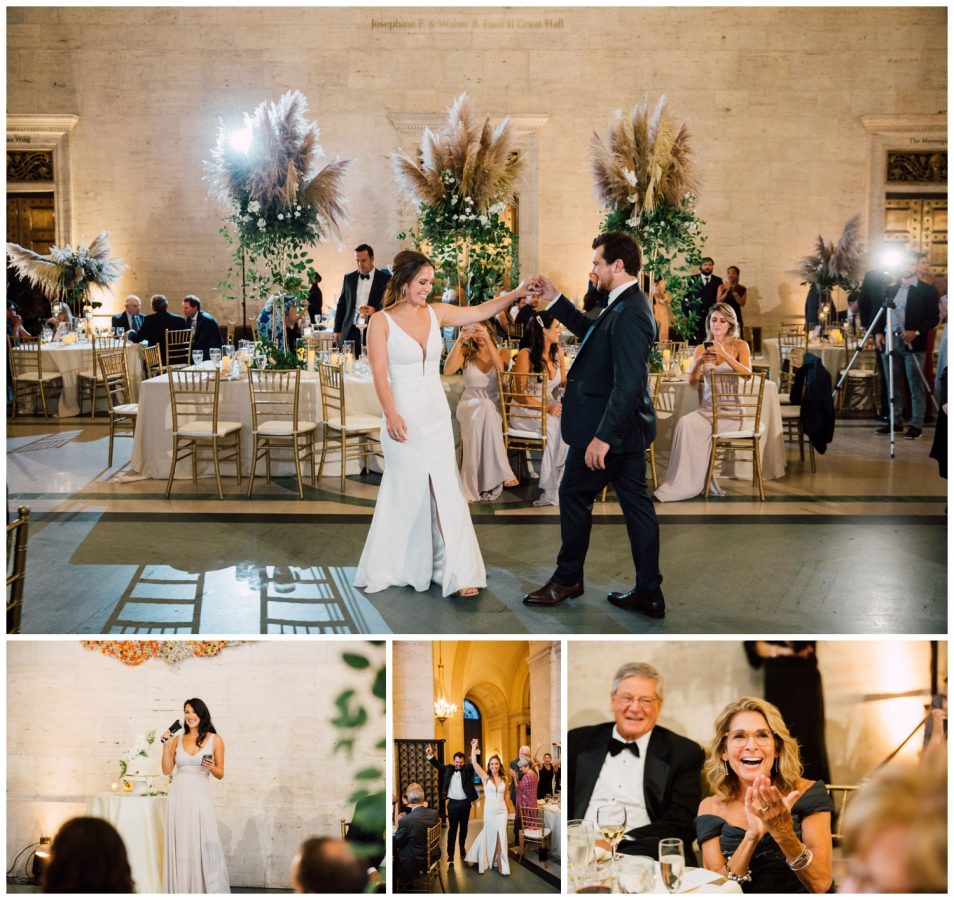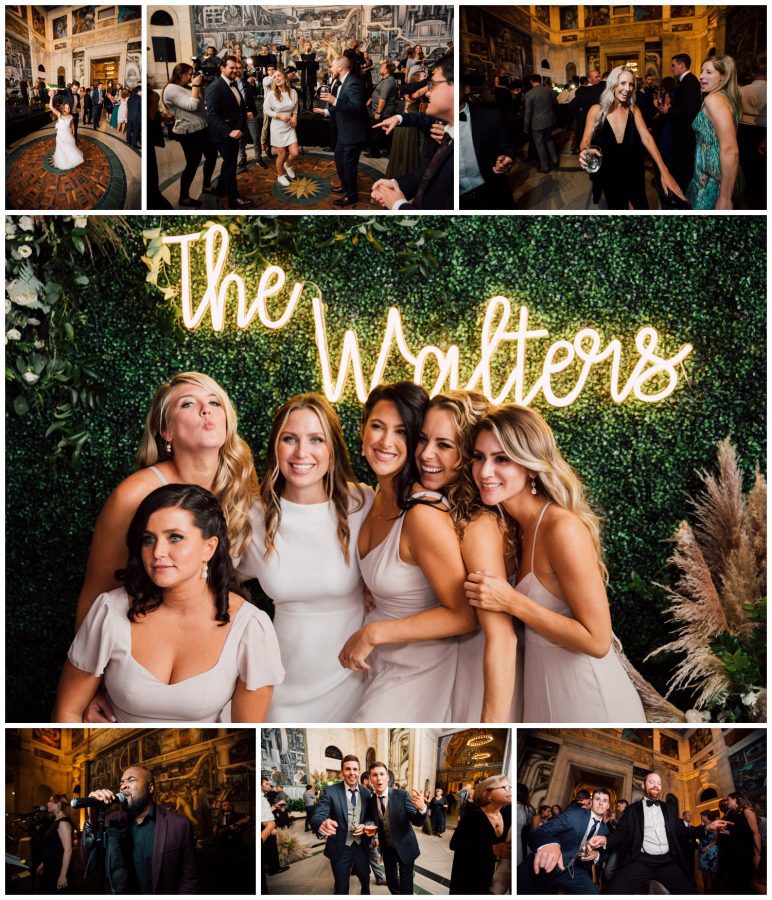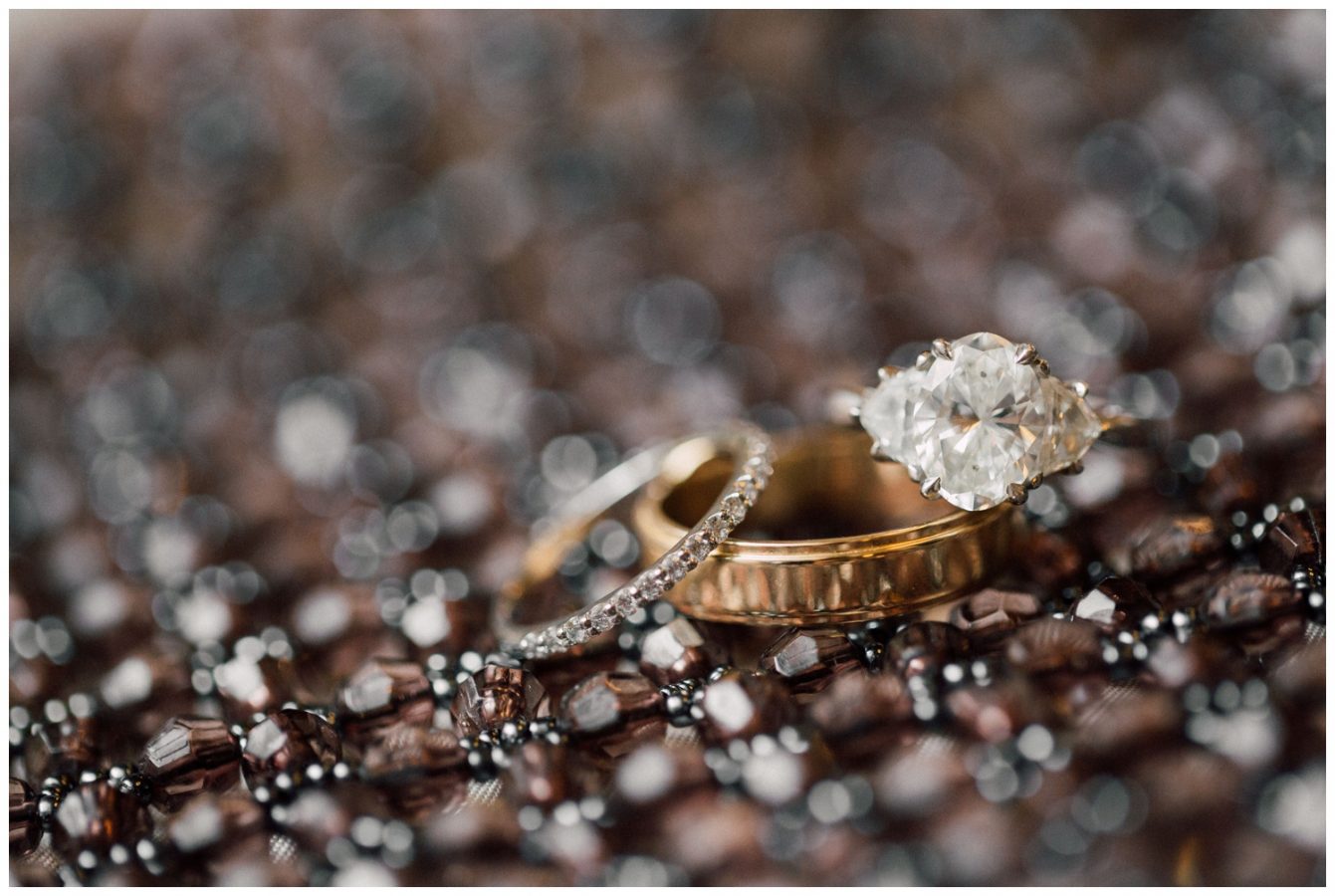 Photography + Cinema: Visi Productions | Planner: Emerald City Designs| Florist + Rentals and Design: Emerald City Desings| Ceremony + Reception Venue: Detroit Institute of Arts| Band: Blue Water Kings| Dress: Bella Bleu Bridal| Hair/Makeup: Todd's Room |Baker: Love & Buttercream |